Karl Lagerfeld Gave Unwanted Advice on Pants
To German chancellor Angela Merkel.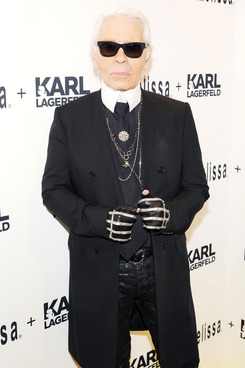 Fashion's self-appointed "missionary" climbed in the pulpit today to address German chancellor Angela Merkel, even though he knew she wasn't listening. "My understanding is that she doesn't want advice," he told German publication Focus, but he couldn't help but disparage a pair of wide-legged trousers she wore to meet President Obama. She should dress "according to her special proportions," he said, adding that the offending pants were "too long" and "the proportions were bad." But in the spirit of diplomacy, Lagerfeld offered to give Merkel fashion advice if she ever drops by his house in Paris, which he knows will never happen.