The Met's 'Punk' Show Was Wildly Popular
It was no McQueen, but it still raised lots of money.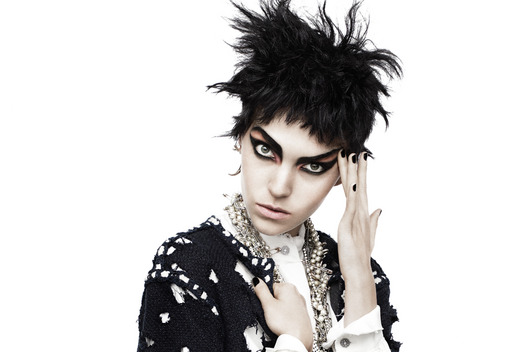 The Metropolitan Museum's latest Costume Institute exhibit, "Punk: Chaos to Couture," closed quietly on Wednesday after a highly successful fourteen-week run. It drew a total of 442,350 visitors, according to WWD, placing it in the top-five most popular Costume Institute shows from the past 25 years. (Other major hits include Chanel, Jacqueline Kennedy, Chanel, "Superheroes," and of course the blockbuster McQueen extravaganza of 2011.) So, hooray for fashion and art's collective power — together, plus some dirty old urinals, they can raise millions. No word on how much money the show made altogether, but it was significantly more lucrative than last year's Prada and Schiaparelli retrospective, which received lukewarm reviews and halfhearted public interest. 
BEGIN SLIDESHOW