Blake Lively Is Starting Her Own GOOPy-Sounding Company
"It's about living a very one-of-a-kind, curated life."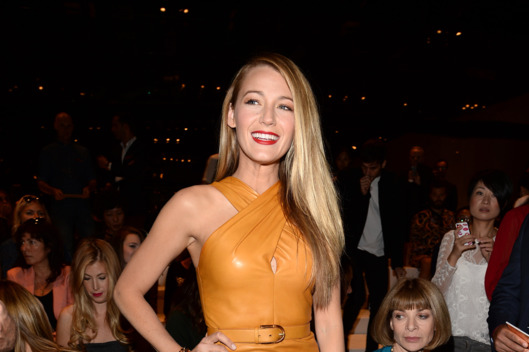 Following in the footsteps of many an actress turned multi-platform brand machine, Blake Lively is starting her own company! She won't say much about it yet, but don't worry, we'll hear more soon. "It's something that will be launching in a few months and that I'm really, really thrilled about," she tells British Vogue. A few cryptic details: "The main element of it is that it's about storytelling and it's about living a very one-of-a-kind, curated life, and how to achieve that."
Sounds very GOOP-like ("storytelling" and "curated" being the main buzzwords), but she insists that it's different. "There's nothing like it out there —  it's without a genre," she says. "I have so many passions outside of acting and things that I grew up being good at and that I don't utilize when acting. Acting was something that my family did so I just kind of got into it by default." 
Based on these hints, plus her well-documented history of buying fancy ovens, kneading pastry dough, and palling around with neighbor Martha Stewart, here's an educated guess: It'll have something to do with food and domesticity. Remember that much-maligned pie-baking interview with Esquire in 2010, when she "jams a few fingers into the hot apples and licks them"? Picture that, only with an upgraded kitchen and Ryan Reynolds occasionally wandering in for a sandwich.
But we're just speculating. After all, she's in a different place these days: "A lot has changed for me in the last year! I got married, I finished Gossip Girl after six years, I had my first break in a while," she says. And whatever her new project may be, it clearly has Anna Wintour's blessing, so that's something.
BEGIN SLIDESHOW