Anne Hathaway Turns 31 Today
We hope she's singing it from the rooftops, <em>Les Miz </em>style.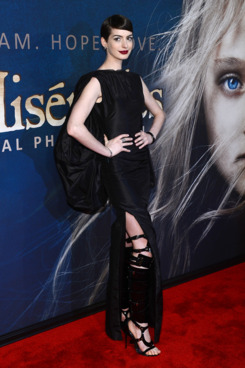 Happy Birthday, Anne! We hope that she of the already-been-there-done-that pixie cut will spend the night celebrating with her husband, friends, family, and a very big, very chocolate cake that tastes nothing like dried-up oatmeal squares. Whether you love her, hate her, or love to hate her, why not take this opportunity to pour yourself a glass of wine, turn on The Devil Wears Prada (or, if you're feeling especially sentimental, Princess Diaries), and flip through the Oscar-winning actress's look book in honor of the big day.