Kanye West and Anna Wintour, Ladies Who Lunch
Kanye's salad kampaign for a Kim kover?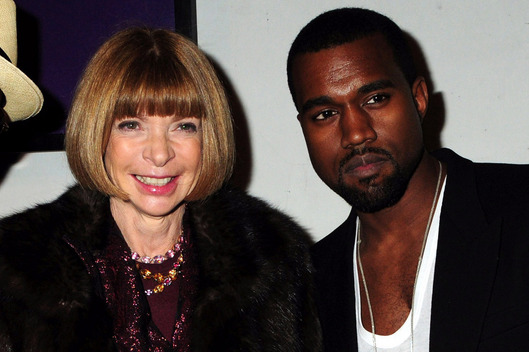 Kanye West was spotted having lunch with Anna Wintour in Beverly Hills. Sources tell "Page Six" that the "they were in a corner booth, very intense. He was talking nonstop. She did not get a word in edgewise." This lunch scenario does not come as a surprise. After all, when the imposing leader of the Condé universe and a man whose nickname is derived from Jesus meet for a classy repast at the Beverly Hills Hotel, it's not exactly two pals sharing a salad, some secrets, and maybe a dessert if they're feeling naughty. Kanye was most likely staging aural warfare, employing a steady drone of "Kim on the Kover" until Anna conceded or her brain melted, whichever came first.