Kate Upton's Zero-Gravity Sports Illustrated Shoot Was 'Euphoric'
Only one guy needed a barf bag.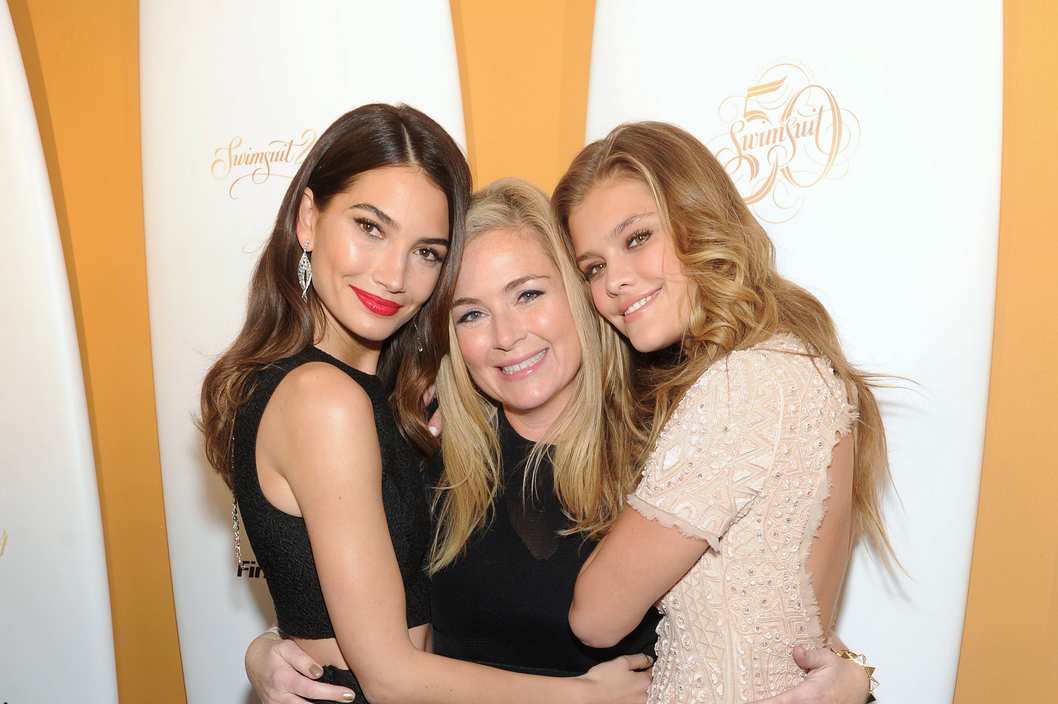 Sports Illustrated swimsuit issue editor MJ Day (above, center) goes on all the shoots for the magazine, which means the 2014 issue alone sent her to Brazil, Switzerland, Saint Lucia, the Jersey shore (ahem), the Cook Islands, Madagascar, and into a zero-gravity flight vessel in Cape Canaveral, for the space odyssey that landed Kate Upton on the back cover. "It was so terrifying at first because I had no idea what to expect," Day told the Cut last night at the kickoff event for the issue. "It's like childbirth. Until you do it, you have no idea what's going to happen to you. I feel like it's the most euphoric feeling you could ever have without any kind of alcohol. When you start to experience weightlessness you create an abundance of endorphins, and so you automatically start laughing hysterically against your own will. We were all laughing hysterically, but we couldn't help it because it's so wild and out of control. You're trying to give direction, but you're doing a barrel roll at the same time because you can't stop yourself."
All giggles aside, Day said she thought the zero-gravity setting fit in with Sports Illustrated's tradition of sending the models to far-flung, exotic locales. "The world hasn't gotten any bigger, so the next frontier would be space, and the closest thing we can get to space would be zero-G," she said. "A human being floating in space in a bathing suit is out of the ordinary. But when you put Kate Upton in space, who doesn't take a bad picture, who doesn't have a bad angle, who looks incredible no matter what you do, you're guaranteed a sexy picture. I was so satisfied with the results. I love them. I mean, it's one of my favorite things I've seen anybody do, much less done myself." One of the sound techs might disagree. "He got a little sick," said Day. "You shouldn't fly if you have a cold, because your equilibrium gets thrown off. So that happened to him. But, you know, they provide little barf bags for that, so he was able to do that."
Only marginally less revolutionary was Day's decision about the front-cover photo: a group shot of Lily Aldridge, Nina Agdal, and Chrissy Teigen — wait for it — from behind! "It's no big mystery that I love the booty," said Day. "For a while we thought it was a really beautiful, overlooked part of the female form, but that picture just worked! I wasn't like, 'Oh, I want a butt shot on the cover.' But when that came together and it looked as good as it did — I loved that it was unique, and I loved that it looked original [compared] to the past 50 covers that we've done. I like to call it a little something for everybody. It's the best of both worlds. We have the three [models] on the front and then we have Kate Upton on the back; it kind of is the answer to everything." There you have it, folks: boobs in space, and butts on the beach. Any other questions?