12 Ways Juan Pablo Dodged Saying 'I Love You'
A.k.a. 12 different ways to say "I'm a commitment-phobe."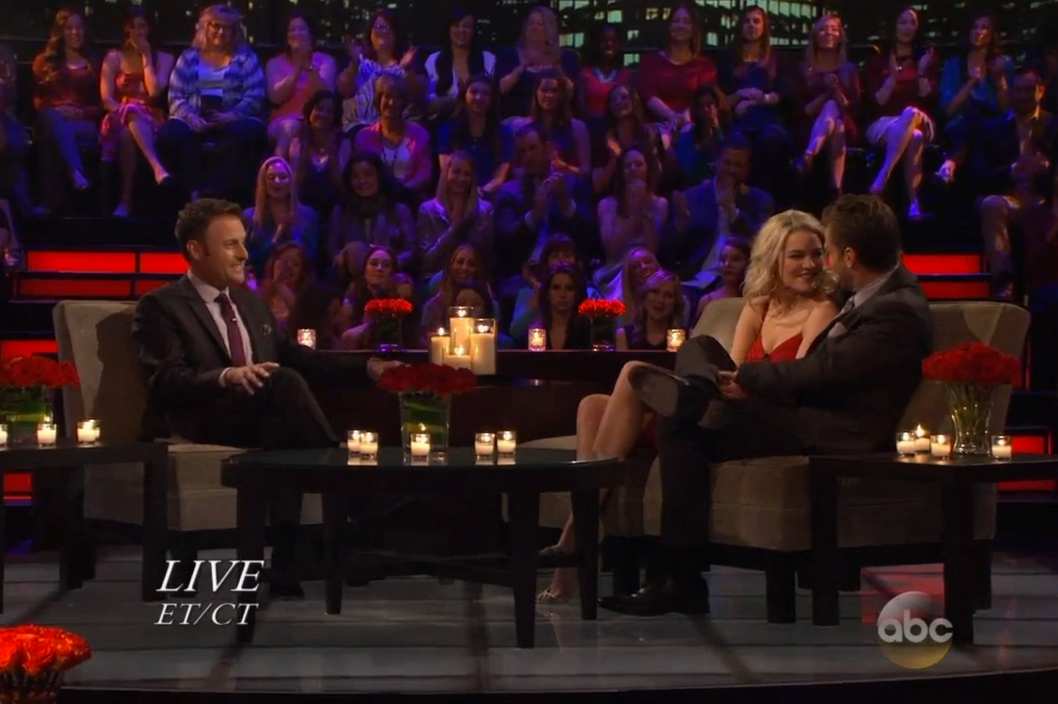 By the rules of The Bachelor, the Bachelor may not tell members of his harem that he loves them. Still, that doesn't stop the women of the show from opening their veins and letting declarations of love flow forth at an alarming rate. Their payoff arrives only at the final rose ceremony, when the Bachelor gets down on one knee and finally fills the winner's ears with all of the sweet nothings she longed to hear for ten weeks, and then slips a Neil Lane ring on her finger. Is it real? Who cares!
In the season 18 finale, which aired last night, finalists Nikki and Clare tried to goad Juan Pablo into dropping the L-bomb at every turn. They  employed such ruses as straight-up demanding "Tell me how you love me" when the cameras were off, and sneakily signing a card with the words "I love you," so that when Juan Pablo read it aloud on-camera it kind of sounded like he'd said it.
But when the big moment came, Juan Pablo neither proposed nor uttered "I love you." And guess what? During the "After the Rose" live special, Juan Pablo still wouldn't say it. Not even when host Chris Harrison bullied him with such fervor his head almost exploded. And while it was stunningly rational for worst bachelor ever Juan Pablo to say "I don't know if I love you yet, but now that the show is over, let's figure it out," it was also hilarious to watch him dance around the phrase for weeks on end. For a man who speaks English as a second language, he has an incredible vocabulary for evasion. Here is how Juan Pablo responded when asked to define his feelings this season:
"I like you a lot."
"Don't get cranky."
"You want me to lie to you? I'm being honest."
"Ees okay."
"Thank you."
"Hmmmsiiigh." [Kisses forehead.]
"Just know that I love so many things about you. That's the reason I want you to be here. I love how much you care about other people. I love your honesty. So much. So much. Very honest. Very honest."
"I like you a lot. A lot."
[Plays a romantic song on his iPhone.]
"I'm not gonna answer that question for you."
"This is real life. This is our private life, now together. The show is over."
"I loved fucking you."