Introducing Sitspo: Anti-Motivation for the Otherwise Occupied
No squats. No chia seeds.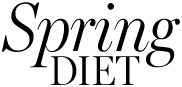 Remember thinspo? You don't hear much these days about the anorexia-glorifying diet porn, though it once had parents panicked and social networks censoring hashtags. That's because, for the most part, we've already lost the war on thinspiration. Instagram and Tumblr's well-intentioned bans couldn't stem the tide of thigh-gap thinspo, nor grapple with its inherent subjectivity. (One sensible dieter's "before" selfie is another woman's thinspo tormenter.)
On the contrary, thinspo has gone fully mainstream in the past three years, repackaged as "fitspiration" — "strong is the new skinny" — but using all the same conventions as the banned stuff. Now normalized, our diet-crazed friends feel no shame clogging our feeds with images of flat bellies, fruit salads, and insipid mantras. (Was it Gandhi who once said, "Be the girl you were too lazy to be yesterday"?)
This is why we now need #sitspo. We don't expect to find a cure for female diet psychosis in our lifetime. We can only hope to subvert its tyranny over social media with inspiration for an alternative way to be: sedentary, snacking, and reveling in high self-esteem.
BEGIN SLIDESHOW