Meet ModelFit, a New Gym for Models and Mortals
<span>Model-inspired workouts for the people. </span>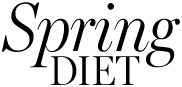 "Little ones!" Justin Gelband shouts over the smell of Diptyque Baies candles. His directive could be an endearing call to the group of glossy, ponytailed girls dripping with sweat, but is instead a request for smaller movements. "Small squats!" he urges, showing us how to do the barest, almost imperceptible squat. It's the mini-Me, the Keebler Elf of squats. And it's these little moves that have sculpted the lean, non-bulky physiques of Anne Hathaway, Anne V, Miranda Kerr, Karlie Kloss, and Irina Shayk. With ModelFit, a new fitness boutique in Noho, opened with stylist turned holistic nutritionist Vanessa Packer, the non-famous are learning just how effective little ones can be.
"Slow down" and "take it easy" are two of the phrases most frequently heard at 212 Bowery (formerly Terry Richardson's old studio, now cleansed with lots of sage and decorated with Baron von Fancy art). Which is not to say that Gelband is taking it easier on his civilian clients, with Sculpt, Combo (a mix of cardio and Sculpt), and Boxing classes. You may think a leg lift is a leg lift, but you haven't done a ModelFit leg lift, a slow move done on a step for stability with an ankle weight, while fully engaging your core and inner thigh, repeated 15 times. Just when you begin thinking, Am I doing this correctly? Wait, I don't feel anyth—, Gelband or one of his trainers will find you with their Spidey senses and make a minor, sweat-inducing adjustment. If Taylor Swift (a client) had a song for ModelFit, it would be "Sweat-Drops on My Guitar."

Although Gelband was dubbed by the New York Times as the "model whisperer," he doesn't like to talk about his famous clients, not even as fitspiration. Some trainers eerily talk about their celebrity clientele as disassociated body parts, overanalyzing the qualities that make up the perfect butt or abs. But for Gelband, "It's not about that. Don't ask to look like a celebrity. Look like you. If you need someone as inspiration, fine. But just be the best you can be, don't worry about everyone else," he says.
With small class sizes of 15 that are frequently broken down into smaller interval classes, it's personal training in a group setting. It's not uncommon to see him and his trainers, Stephen and Rosalia, giving spontaneous, encouraging, mini pep talks. No two classes are the same, and the instructors seem to have an endless repertoire of moves. The moves are tiny and slow; as Packer explains, "It forces you to slow down and really think about how to move and where to feel the muscles working."

Packer, a former client of Gelband's, designed the Zen, luxurious space to feel like a "chic apartment that you just happen to be working out in," with fresh flowers, open windows, and an outside patio that they hope to renovate soon. You can find out more about the workout here.