A Brief History of Men in Rollers
Sometimes bros like a little bounce.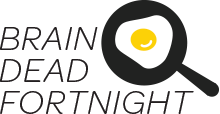 Does anything really happen in the last two weeks of the year? If it did, would you care? Welcome to Brain Dead Fortnight, two weeks of mental vacation.
When Bruno Mars performed as the world's fanciest grandma in golden rollers on The Voice earlier this month, it made us think of other men who appreciate the benefits of a decent roller set. Curlers (or rollers) are the dependable tools for full, bouncy hair that last, and a few other famous faces have embraced the old-fashioned benefits of Justin Timberlake–like dude ringlets. Click through the slideshow below for a brief history (because it's a history, although brief) of men who have worn the glorious roller set.
BEGIN SLIDESHOW