A Brief Compendium of Prince Harry Holding Things
Small animals, outdated weapons, gardening tools.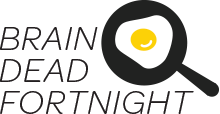 Does anything really happen in the last two weeks of the year? If it did, would you care? Welcome to Brain Dead Fortnight, two weeks of mental vacation.
In his travails as a royal and an ardent adventurer, Prince Harry is frequently called upon to hold things. As such, he is truly adept at grasping objects of all shapes and sizes. The 30-year-old royal has experience holding swords, African pygmy hedgehogs, bobble-head versions himself, and numerous varieties of headgear. Click through the slideshow for a brief compendium of these and other things that have been graced by his royal clutches.
BEGIN SLIDESHOW