Sit Back, Relax, and Watch Our Vocal-Fry Supercut
"Uhhhhhh."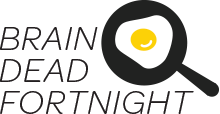 Does anything really happen in the last two weeks of the year? If it did, would you care? Welcome to Brain Dead Fortnight, two weeks of mental vacation.
Now that we've reached the final hours of 2014, the time for thinking too hard about anything is officially over. To aid your mental sign-off, allow us to present the supercut you didn't know you needed, featuring cameos by all the reigning queens of vocal fry demonstrating their pitch-perfect enunciation. Now, sit back, relax, and enjoy the soothing sound of women taaalking liiike thissss.