Public School Can't Stop Winning Fashion Awards
It just scooped up another Woolmark nod.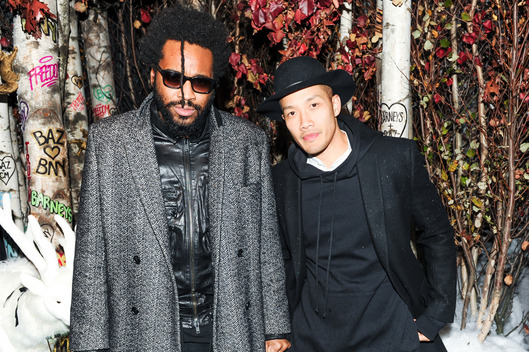 Public School appears to be a permanent resident of the winner's circle. With fashion awards proliferating like Tribbles, there have been plenty of opportunities for designers Maxwell Osborne and Dao-Yi Chow, who've already clinched the CFDA/Vogue Fashion Fund, the Woolmark Prize for men's design, American edition, and the Menswear Designer of the Year honors at the CFDAs. Their latest laurel: As part of London Collections: Men, going on right now across the pond, the duo was awarded the first-ever men's edition of the International Woolmark Prize. Osborne and Chow received a prize of $100,000 in Australian dollars, or about $82,000 U.S. The collection they designed as part of the competition will be available starting in August.