People talk about the perfect bra as if it's a unicorn: It's a romantic notion of a supposedly beloved item that actually doesn't exist. The reality is that most bras will ride up, poke, pinch, gap, and wear out. The only way to really tell a good one from a dud is to physically go and try them on. Except who has time for that?
The smarter option? Hit up Amazon and check out their extensive recommendations from real women. With reviews that are almost as brutally honest as YouTube comments, you know they don't hold back if something sucks. We scoured the site, finding the best reviews and highest ratings for your different needs. Scroll down to see our top eight picks.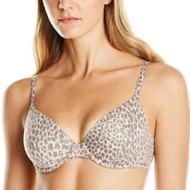 With its light lining, just the right amount of coverage, and no VBL (visible bra line), this bra has a devoted following, with countless women raving about purchasing it in multiples. Whether it's a deep-V or fitted scoop-neck T-shirt, this is the bra you'll want underneath.
The best T-shirt bra, $55 from Calvin Klein
The Best Push-up Bra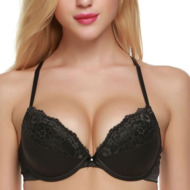 If "this is the most comfortable bra I've worn in the half century that I've lived" isn't enough to pique your interest, maybe "I even exercise in it" will. At $18, you get the quality and comfort of a bra three times the price. With just the right amount of lift to look natural on any shape or size, this sexy push-up does its job without looking too male-gaze-y.
The best push-up bra, $18 from Ekouaer
The Best Strapless Bra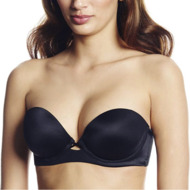 It's a rarity that a woman will claim the strapless style as her "favorite bra," but Maidenform seems to have broken the stereotype. The crowd favorite stands out from its competition with no-slip, extra-grip lining (no pancake, uniboob here) to assure you that it wont wind up around your ribs after ten minutes. Customers even wear this bra with sleeves — that's true strapless love.
The best strapless bra, $42 from Maidenform
The Best Demi Bra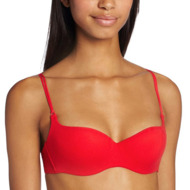 Cosabella is a fan favorite that has lifelong loyal customers, and for good reason. Reviewers love how well it wears after multiple years of use and washing. Plus, plenty of support mixed with a barely there feeling make this bra sexy yet comfy enough for everyday wear.
The best demi bra, $79 from Cosabella
The Most Comfortable Bra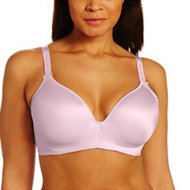 With nearly 800 customer reviews — 75 percent of them five stars — this supportive, silky to the touch, back-smoothing bra is a clear crowd-pleaser. The foam underwire and soft cups make it so heavenly that some women actually sleep in it.
The most comfortable bra, $56 from Bali
The Best Wireless Bra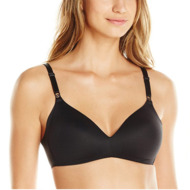 Never worry about poking and prodding again, because this bra gives you all of the support and shape of a traditional style without the hardware. Multiple women have completely ditched their underwire bras to replace them with the No Side Effects in every color, proving that they're doing a fine job without the metal trimming.
The best wireless bra, $45 from Warner's
The Best Balconnet Bra
Maybe this bra doesn't have as many ratings as a few others on our list, but the ratings that have been collected are only four and five stars. "Slipping" is not in this bra's vocabulary, and even after multiple washes women praise its unwavering construction and fit. Plus, it's pretty enough for any post date-night fun times.
The best balconnet bra, $62 from Heidi Klum Intimates