Welcome to The New York Area's Top Rated Lawyers, a new publication featuring legal talent to be found across the state. The attorneys featured in this publication and our companion online edition have all achieved the peer reviewed rating of AV Preeminent® by LexisNexis® Martindale-Hubbell®, the company that has long set the standard for lawyer ratings. The AV Preeminent® rating is a significant accomplishment and a testament to the fact that a lawyer's peers rank him or her at the highest level of professional excellence. In addition to presenting profiles of many of these Top Rated attorneys, this publication features articles on current trends in the law as well as helpful tips on finding and working successfully with lawyers and law firms. We hope you will keep it handy as a valuable resource in finding top legal talent and to assist you in making more informed legal decisions.
This year, ALM, the publisher of this special section along with LexisNexis® Martindale-Hubbell® will be donating a portion of the proceeds to the Red Cross for relief to the Tri State Area from the damages caused by Hurricane Sandy. We would like to thank our participating law firms and attorneys.
Also, please be sure to visit our online edition of The New York Area's Top Rated Lawyers at www.NewYorkAreaTopRatedLawyers.com to find a directory of all of The New York Area's AV Preeminent® rated attorneys listed by their practice areas.
Sincerely,
Lester Goodman
Director of Custom Projects, ALM Media, LLC
lgoodman@alm.com
Andrew L. Weitz & Associates, PC
"My goal is to make sure the Weitz name continues to carry the weight that it has for the last 40 years."
Law Offices of Anthony A. Capetola
"The key to our success is that we never get weak-kneed or tired when handling a tough case."
Bonina & Bonina PC
"When we prepare for trial, we prepare as if someone's life depends on it, because for our clients it does."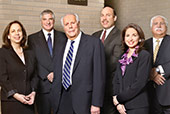 Clark Gagliardi & Miller
"For those who say we don't do any good with these tort cases, they should see this letter."
Shustak Frost & Partners, PC
"Helping people who have been taken advantage of has always been our mission."
Gersowitz Libo & Korek, PC
"We're willing to fight the hard fight so that our clients receive just compensation."
The Gucciardo Law Firm
"If you stop caring about your clients then you should get out of the business."
The Jacob Fuchsberg Law Firm
"We understand that our clients' devastating injuries demand justice and rightful compensation."
Koskoff, Koskoff & Bieder, PC
"Our origin is as a family firm, so it's important that our clients are treated as part of that family."
Kramer, Dillof, Livingston & Moore
"From the start of a case, we are focused on restoring hope and dignity to our clients."
The Majorie Firm Ltd.
His clients have spanned numerous industries from Wall Street to Main Street.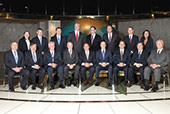 Martin Clearwater & Bell LLP
What distinguishes MCB is the talent, experience and stability of its partnership.
Morelli Alters Ratner PC
"Historically we have advocated for the little person against all odds."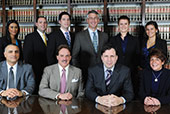 Silberstein, Awad & Miklos, PC
"We identify why the individual case matters to the community."
Paul B. Weitz & Associates
"No case is too complicated for us."