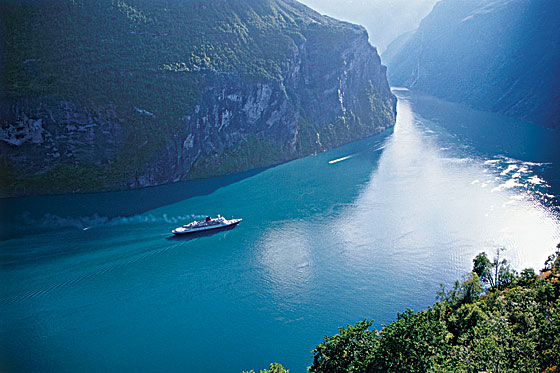 Winter is still weeks away, and yet there's already been a perceptible darkening in the city's mood. Perhaps it's just the news: flu, layoffs, election nastiness, balloon hoax. Here's something that might make you feel better: staring up at the Northern Lights from a hot tub on a cruise-ship deck in Norway.
The deal: Seven nights for $1,200, about a third less than you would have paid last year. Or how about a massage in a beachside palapa in the Yucatán? It'll take some time to get down there­—a few hours in a plane, then a few more by car—but the schlep is worth it: That transporting massage will cost you $25. You can find sweet little indulgences like this all over the map right now, and not just in historically cheap Scandinavia and Mexico. Consider the free helicopter transfer in Monaco, the $150 bed-and-breakfast with MoMA-quality art in the Catskills, or the $50 tasting menu at one of the best restaurants in Bogotá. We've packed the following pages with dozens of deals in places hot and cold, urban and beachy, close to home and on the other side of the world. Because there's no better mood enhancer than a good bargain.
read more [+]
Seek Some Heat

The sweetest swimming holes, remotest beaches, and sexiest salsa clubs in six seaside getaways.
The Colder, the Better

Unlikely spots where wintry weather is hardly a deterrent.
The Skylines for a Song

Five sizzling metropolises where everything from hotel rooms to hot chocolate can be had for cheap.
Luxe for Less

Online deals, prepaid rates, and last-minute specials have lowered prices at some swanky resorts.
Hotels Even the Locals Like

Staying here means you won't feel like a tourist.