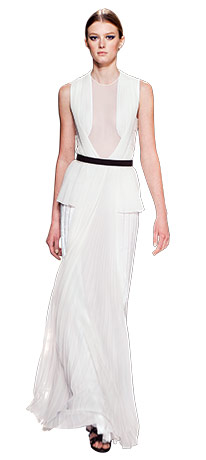 From black-and-white to bold beading, a look at the season's standout dresses.
Layer Up

Nine elegant—and warm—toppers to take you from taxi to aisle.




From diaphanous dresses to simple sheaths—a portfolio of winter's dreamiest gowns.
Monique Lhuillier on New York brides, dress trends, and more.
Crowning Glory

Dramatic headbands, combs, and more. Plus, the best hairstyles to wear with each.