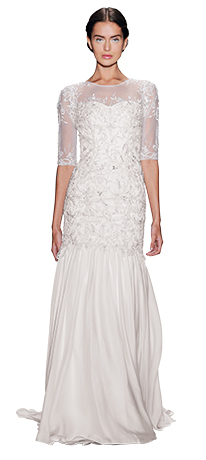 An angled hem here, a bare shoulder there: The season's gowns are clever and romantic.
Mind Those Feet

A heel (or ballet flat, or stacked sandal) for every aisle walk.




Ombré lace, a peony-pink mermaid gown, and other fresh takes on the classics.
Gilles Mendel on bridal fittings, accessories, and the biggest mistakes brides make.
Lingerie Wars

Go demure—or not—with these night-of lingerie options.