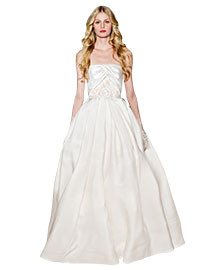 Beads, back cleavage, and beyond.
Ten ultraunique alternatives to the classic stud earring.
The city is crawling with new wedding-focused workout packages.
Monochromatic Bouquets

Hold something bold on the big day.
The Wedding Party
The Perks of Being a Bridesmaid

A kaleidoscope of dresses—that they'll actually wear again.
Gifts They'll Thank You For

Give your wedding party presents they actually want.