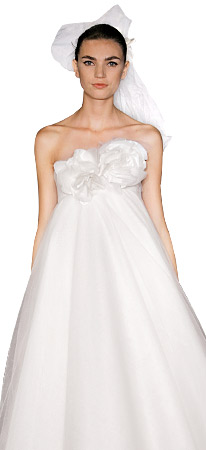 Twenty-five modern dresses embodying this season's standout bridal fashion trends.
Web Exclusive: Six designer collections for next season!
The gown designer's take on which styles are the most flattering.
Shop-A-Matic
Veiled Conceits

Find fingertip, elbow-length, and chapel styles plus tiaras, clips, and combs.




The greatest city in the world provides a stunning backdrop for a bevy of gorgeous dresses.
The 1968 Archives

The hair was bigger, the baby's breath more pronounced, but that love feeling was the same.
A look into eight New Yorkers' wedding albums.