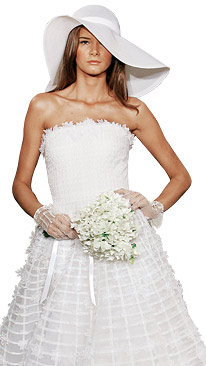 Twenty-five modern dresses embodying this season's freshest bridal fashion trends.
Web exclusive: 100 gowns, 84 rings and more.
Why this sought- after fashion designer won't do poufy white satin.
Fabulous wedding gowns worn in theatrical transit.
Scenes From an Elopement

How a Canadian couple tied the knot in New York City.
A look into six New Yorkers' wedding albums.
Tips on choosing your coverage plan.