Ric Burns
is a documentary filmmaker and writer, best known for his eight-part, seventeen-and-a-half-hour series, New York: A Documentary Film.
1. Andy Warhol
Warhol ran through all the major currents of the city: He was a downtown guy who lived uptown, an artist and businessman. He was a quintessential New Yorker; his influence was beyond influence.
2. Jackie Onassis
Onassis came to New York because it was the capital of self-realization. She represented civic responsibility, saved Grand Central, and knew better than anyone the public obligation of image.
3. Martin Scorsese
Scorsese is an irreducibly New York filmmaker; you can't separate who he is as a person from the movies he makes. He channels New York's fluidity and its bursts of violence.
4. Woody Allen
The highest art is not the art of the baroque, it's mirroring the world that you live in. Allen's comically anguished tone reflects our communal New York neuroses.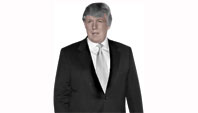 5. Donald Trump
Can you imagine the New York landscape without Trump? He's one of those New Yorkers who's completely himself, and he operates like the city is his stage.
6. Edward Koch
Koch embodied the city and re-created it in his own personality. "How Am I Doing?" was his slogan, and there was no mask with him. New Yorkers followed in his wake.
7. George Plimpton
Plimpton was the consummate New Yorker. He dismantled the cliché of the cold New Yorker with his awareness of where self-interest and public interest met.
8. George W.S. Trow
Trow, an essayist for The New Yorker, is not so well-known, but his essay, "Within the Context of No-Context," captures perfectly the brutal ambiguities of the cultures in New York.
9. Daniel Patrick Moynihan
Moynihan life's goal was to resurrect Penn Station. His legacy is the idea of a monumental gateway into the city, which in itself is the biggest meeting place on earth.
10. John McEnroe
He was a brat, yes, but also the improvisational genius of tennis. Very few people know exactly how to embody a sport while also acting as an intermediary to the public like McEnroe.
Agnes Gund
is the chairman of the Cultural Affairs Advisory Commission of the City of New York and the former president of the Museum of Modern Art.
1. David Rockefeller
He's connected to every sphere of the city, and uses those ties to better New Yorkers' lives. So much good has been done through both Rockefeller University and his giving to MoMA.
2. Michael Bloomberg
An example of how a mayor can work best to govern a city. He has guts and he uses them; he's brought ideas, like banning handguns, not just to New York, but to other cities.
3. Daniel Patrick Moynihan
Moynihan worked across the aisle, inspired others to do so, and was always in favor of what was best for New York. He never sold his soul.
4. Philip Johnson
He brought all kinds of young architects to the city and supported them, while also educating New Yorkers about how important architecture is as an art form. He made architecture matter.
5. Leo Castelli
As a dealer and gallerist, he brought together in his stable the major talents of the sixties and seventies—Jasper Johns, Lichtenstein, and dozens more—and was the focal point of that scene.
6. David Ho
His AIDS research and the treatments it led to have saved thousands of New Yorkers' lives. He also attracted top medical talent to the city.
7. Brendan Gill
Gill's writing in The New Yorker influenced many in the art and architecture worlds, and the enamored way he wrote about New York changed the way many people viewed the city.
8. Beverly Sills
After her wonderful career as a performer, she was the face of Lincoln Center for many years, strengthened the New York City Opera and the Met, and cleared the path for other women to serve on these boards.
9. Diana Vreeland
Vreeland brought American fashion to the forefront—everyone paid attention to what happened here—and influenced the whole fashion world.
10. Jackie Onassis
When Jackie got behind something, people took notice. She was a pivotal force for preservation in the city. Saving Grand Central is just one example.
Joshua Guild
is an assistant professor of African-American studies at Princeton.
1. D.J. Kool Herc (Clive Campbell)
Herc was an originator of an art form that emerged from New York City and transformed global youth culture. He's credited with combining the musical elements that evolved into hip-hop.
2. Rudy Giuliani
With his crackdown on crime, Giuliani raised New Yorkers' quality of life. He was also largely responsible for the homogenization that brought about the disappearance of New York as a distinctive city.
3. Donald Trump
Trump's mark on the city, while significant, has largely been negative. He embodies both the Wall Street greed of the eighties and nineties and the incredible real-estate transformation of Manhattan.
4. Robert De Niro
De Niro, and most of the characters he portrays, are so quintessentially New York. With the creation of the Tribeca Film Festival, De Niro brought New York to Hollywood and vice versa.
5. George Steinbrenner
Steinbrenner is the Yankees to many people—he resuscitated the franchise and made it incredibly lucrative. The fortune of the Yankees has always been important to the psyche of the city.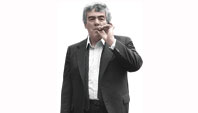 6. Jimmy Breslin
The media voice of the New York common person. There's a lot of this city beyond Manhattan, and Breslin brought it to us.
7. Clara McBride Hale
She founded the Hale House, which brought in and cared for orphans, HIV children, and other forgotten young people. Through Hale's works and dedication, she inspired others to do good.
8. Jerry Seinfeld
Seinfeld—with its quirky, oddball characters who, for all their idiosyncrasies, were basically welcoming—shaped how the rest of the world saw our city and its inhabitants.
9. Robert Christgau
This music critic and longtime editor of The Village Voice, who was an early champion of indie music and hip-hop, has influenced generations of New York cultural critics and had a hand in shaping both art forms.
10. Majora Carter
Carter founded Sustainable South Bronx. She's the future of the city—her vision is to get city leaders to rethink local economies in the South Bronx and, on a larger scale, to rethink urban planning based on community needs.
Tina Brown
Tina Brown has served as editor-in-chief of Tatler, Vanity Fair, The New Yorker, and Talk.
1. Tom Wolfe
Wolfe, more than anyone before or since, understood and defined the ethos of New York, which is about striving and inventing and climbing. He caught it with an exuberance and detail, and his view has become quintessential.
2. Martin Scorsese
Scorsese's ability to bring alive the energy, the flavor, the power, and the sheer vitality of the city is unrivaled. He defined how outsiders viewed the city and its mean streets, especially in the seventies.
3. Richard Meier
Meier changed the New York skyline more than anyone else in the past 40 years. His striking glass structures define the modern aesthetic of the city's architecture.
4. Michael Bloomberg
Bloomberg built a hugely successful company, and then moved on to become the city's greatest mayor. His ability to reinvent himself and his entrepreneurial sense of opportunity are unparalleled.
5. Clay Felker
Felker had an absolutely unerring eye for what made this city work. The talents he found, like Gloria Steinem and Tom Wolfe, brought that viewpoint to life with such an extraordinary, defining lens.
6. Jerry Seinfeld
Seinfeld had an uncanny ability to capture the everyday sort of competitiveness and humor of New York. His comedy personalized the city by chronicling the daily annoyances and charm of the place.
7. Gloria Steinem
Steinem is spectacular like the city: She has the independence, the glamour, the braininess. Her ideals influenced generations of women who came after her.
8. Edward Koch
Koch seems to embody the city itself. He was brash, loud, insolent about any insult, and yet lovable and represented the typical New Yorker on the street. It was this relatability that made him a great mayor.
9. Joseph Papp
Papp was the man of New York theater in the past 40 years. His door was always open to new, exciting talent, and he brought culture to the public for free with Shakespeare in the Park.
10. Barbara Walters
Walters asks the brash questions that New Yorkers want to know. She's interested in power, and she has the aggression of the city. She's a survivor, which the city rewards, and as a woman, she was a pioneer in her field.
Kenneth T. Jackson
is a professor of New York City history at Columbia University.
1. Michael Bloomberg
The best mayor in New York's history. Bloomberg took over in the aftermath of 9/11, with an almost $5 billion deficit. Now our biggest problem is that too many people want to live here.
2. Edward Koch
Koch took charge of the city at its nadir and proved it could be managed. For all of his bombast and aggressiveness, he made it seem that New York was a city that he could dominate. And it worked.
3. Brooke Astor
Astor is an example of enlightened philanthropy. She didn't just give money, she loved the city and wanted to do something about it. She inspired others to give in the same way.
4. Rudy Giuliani
Giuliani changed the city's image from dangerous to safe. His role in the decline in crime was very important in turning New York around, and making it glittery and glamorous.
5. Lew Rudin
Rudin put love for the city above self-interest. He organized the Association for a Better New York, and may have been the one who was most pivotal in inspiring others to take an interest in the city's future.
6. George Steinbrenner
Steinbrenner made the Yankees competitive every year. The Yankees were losers, and he spent money and made them exciting and important again.
7. Jackie Onassis
Glamorous and sophisticated, Onassis sparked the historic-preservation movement. By choosing to live in the city, she made New York seem desirable again.
8. Woody Allen
Allen gave New York a positive image even in its down years. Many movies portrayed the city as a fearsome, scary place. Allen always reminded us of the wonder of New York.
9. Fred Lebow
With the creation of the New York Marathon, Lebow turned running into a mass sport. The marathon brought the boroughs together, and its route has become a real postcard to the rest of the world.
10. Spike Lee
Lee challenged racial stereotypes and focused on issues that most people would have preferred to avoid. He did this with a kind of honesty that opened many people's eyes to racial injustice in the city.
Kurt Andersen
is a columnist for New York.
1. Felix Rohatyn
Did Rohatyn save New York? Maybe. He was certainly one of the people highly responsible for getting us over that horrible hump in the seventies, when the city almost went bankrupt.
2. Rupert Murdoch
The Post and what Murdoch made of it have changed the way New York thinks about itself; events presented by the Post are perceived more as Zeitgeist emblems than actual human tragedies.
3. Richard Johnson
"Page Six" brought gossip to its apotheosis and dominance. It chronicles the ups and downs of New York's social pecking order, and has profoundly influenced the tone of other forms of media.
4. Danny Meyer
Meyer brought about the relaxed civility that was new to the city's restaurant scene. He captured the idea of good food in a nice place, while remaining New Yorky enough to satisfy tastemakers.
5. Andy Warhol
There's no single person who has had more of an effect on fine art in the last 40 years. Warhol's version of self-consciousness and celebrity celebration has influenced all realms of culture.
6. Run-DMC
Hip-hop is really the only pop musical genre that has come to be in the last 40 years, and it took off right here with them.
7. Woody Allen
Allen's version of New York in Annie Hall and Manhattan shaped how New Yorkers thought of themselves. We'd not be as proudly neurotic without him.
8. Bob and Harvey Weinstein
The Weinsteins brought the action of Hollywood to New York, and made movies that embodied the city—artful, feisty, gritty, independent.
9. Bill Bratton
Bratton was really responsible for the decline of crime in New York in the nineties. Murders have gone down by 78 percent—it's the closest thing to a city miracle that I've seen.
10. Michael Bloomberg
Bloomberg is an honest, hardworking, practical guy who has proven that competence and toughness don't require bellicosity. Under his leadership the city has changed for the good.
Reported by Janelle Nanos.