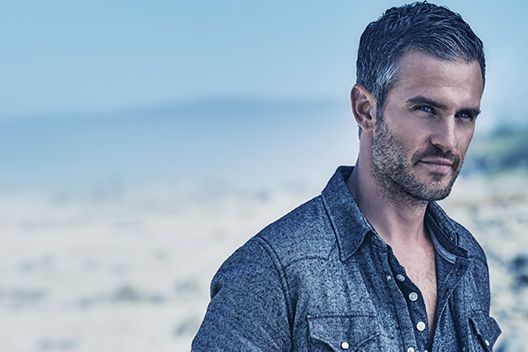 Contrary to what many guys believe, running fingers through your hair and brushing your teeth do not constitute a "grooming routine." Even pulling off the natural look takes some effort. Thankfully, every guy can present his best self with a simple routine that doesn't require monopolizing the bathroom. Then again, do the following, and you may want to spend a few extra minutes gazing into the mirror:
Develop a Workout Routine, No Matter How Brief
Sure, exercise has endless health benefits, but if you don't do it to feel better, at least do it to look better. The key here is regularity. Even 10 minutes of exercise every day is better than nothing. Still think 10 minutes is too much? Consider that exercise doubles as skin care.
Make Your Mouth Proud
The King of Suave himself, Mr. Tom Ford, professed he doesn't eat onions or garlic. Ever. Because, while fresh breath doesn't earn you extra credit, bad breath will earn you alone time. Worse yet, most people won't tell the offender. Everyone around you suddenly have somewhere else to be? It's time for a simple shot of mouthwash. The key is to not wait until you think you need it, by then it's already too late. Make it part of your morning ritual. It only takes a minute.
Give Your Locks Some Love
With hair, thicker is almost always better. Unfortunately, many men start to notice thinning hair in their 20's, and what starts as a pillow full of lost strands in the morning soon escalates into mounting anxiety. Yet most men do nothing about it. If this sounds like you or your guy, try Aveda's Invati Men system. The two-step system, used once a day, starts with the Nourishing Exfoliating Shampoo (hey, you were going to wash your hair anyway, right?). The shampoo exfoliates the scalp, removes pore-clogging build up, and conditions to help strengthen thin hair. Follow that up with the leave-in Invati Men Scalp Revitalizer, and you're done. Bonus: you apply the Revitalizer by giving yourself a scalp massage!
Go Easy on the Eyes
Any number of things can trigger baggy eyes, though the most likely culprits are frequent tiredness, allergies, and dehydration. To fight the bags, ice your eyes with a cold pack for 15 to 20 minutes. Like exercise, the solution here has dual benefits, as the ice pack may also alleviate stress.
Drink, Drink, Drink (The Healthy Kind)
Once you've had your morning coffee, turn your attention to drinking an adequate amount of water for the day. Failing to replenish water we lose throughout the day can have dire effects on one's health. Health authorities recommend two liters a day. Another bonus: drinking water helps stave off the bad breath we talked about earlier. Let's hear it for efficiency!
This is paid content produced for an advertiser by New York Brand Studio. The editorial staff of Beta Male did not play a role in its creation.