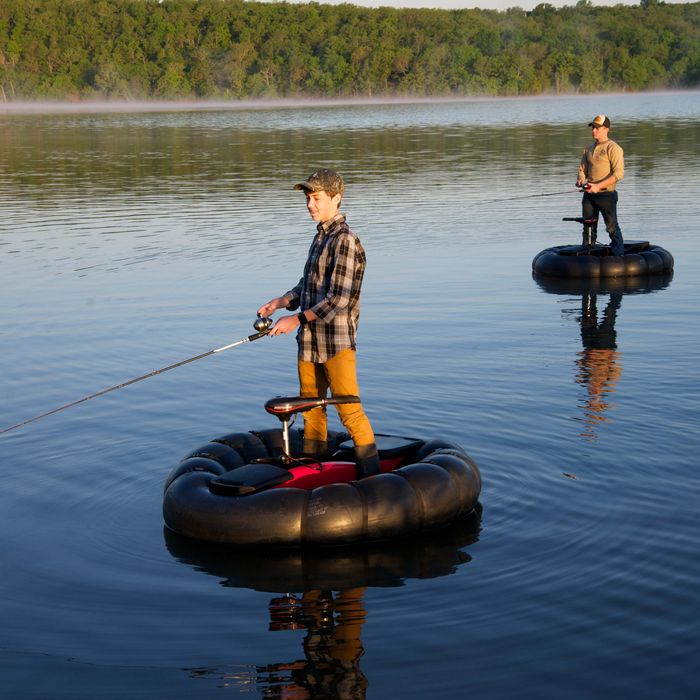 The GoBoat is not sleek. It's not sexy. It's not even particularly cool in any way. James Bond is not going to jump one of these suckers over a causeway like he did with that cigarette boat in Live and Let Die.
And yet.
This personal watercraft has a certain undeniable appeal. It is the brainchild of one David Yonce, who is no dummy. Not only is he the creator of the IcyBreeze portable air conditioner and cooler featured on Shark Tank, he's the founder of an IT startup, SolarWinds, which is valued at more than $4 billion.
It looks like fun, doesn't it? It folds up and fits in the trunk of a car. It is cute, convenient, and affordable, just $199 on Kickstarter (battery and motor not included). It might also be dorkier than a Segway. To be honest, we're not quite sure.