Photo: Alice S. Hall/NBCU Photo Bank
Few women shaped the formative years of American men between the ages of 25 and 35 as powerfully as Tiffani Thiessen (who appears to have lost the "Amber" somewhere along the way). The four years she spent playing Kelly Kapowski on Saved by the Bell won her, and the show's costume designer, many admirers who should leave work and start driving to Chicago now. Starting today and ending on August 31, a pop-up diner meticulously designed to look like the Max will be open for business, staffed by a bunch of waitresses who answer to Kelly.
That's right, Kelly Kapowskis as far as the eye can see, serving nostalgic patrons dressed-up diner food from a menu designed by a Michelin-starred chef. Those fancied comfort foods — a pork-belly BLT, Korean fried chicken with a scallion waffle — will be the only element of Saved by the Max, the pop-up's official name, that doesn't seem straight out of 1992.
The interior of the diner was built to resemble the Max from SBTB as closely as possible, and Derek Berry, the Chicago party promoter who cooked up this idea, nailed it. It's all there — the jukebox, the neon sign, the very-'90s colorful cutouts stuck to the wall.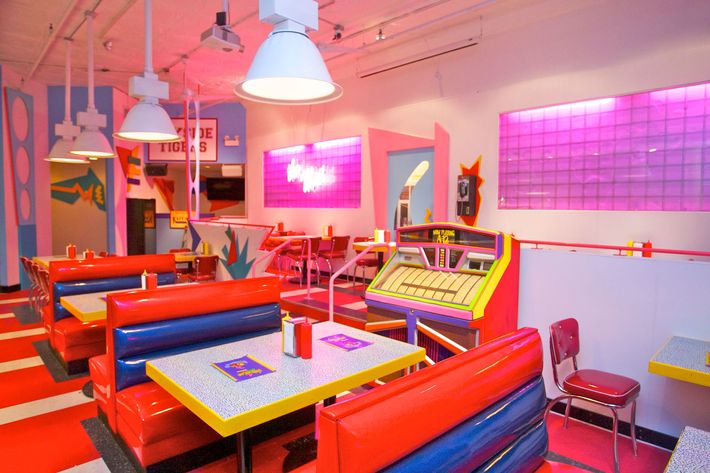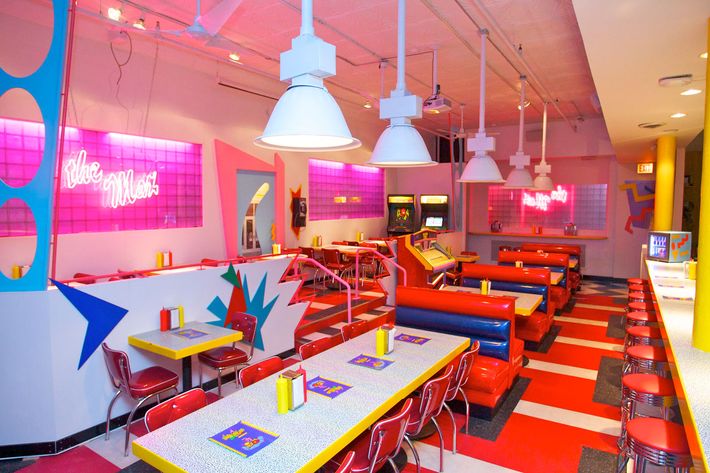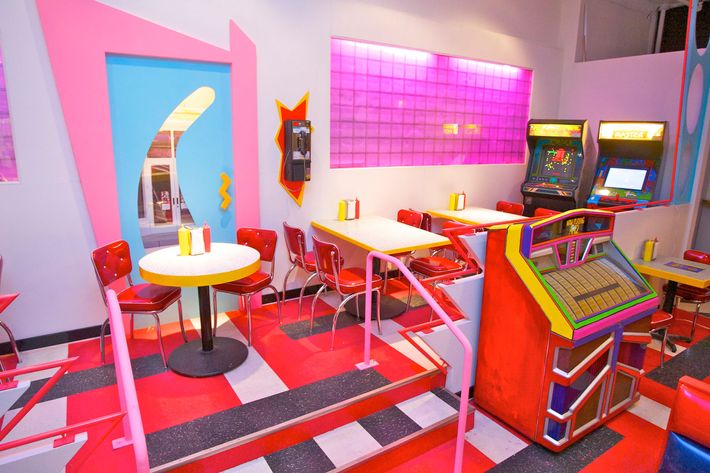 The restaurant's waitresses will all be wearing the signature red-top-and-black-bottom look Kelly sported on the show. The real-life Max, Ed Alonzo, will also be there to perform magic tricks for the grand opening and generally creep out customers, just like on the show!
The exclusive story on the pop-up was given to Vogue, which only seems fitting. The fashion on SBTB was timeless.