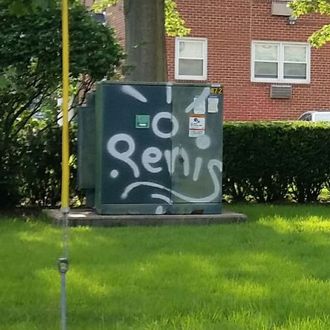 Police in New Haven, Connecticut, caught a huge break last week in their ongoing case to capture a graffiti writer who's spent months tagging the city with giant spray-painted dicks. The vandal, or modern day Keith Haring depending on your point of view, was captured on surveillance taking a leak on a synagogue.
The culprit has been leaving his mark around the city's Westville neighborhood for five months, although police only began working the case a couple weeks ago. Sometimes he paints cartoonishly large shafts and scrotums, other times it's just the word penis accompanied by a few flourishes. The graffiti has appeared on churches and apartment buildings, traffic control boxes and windows.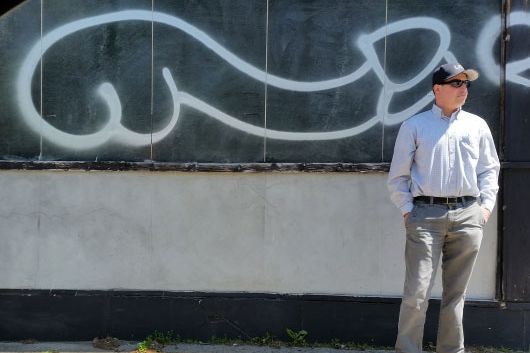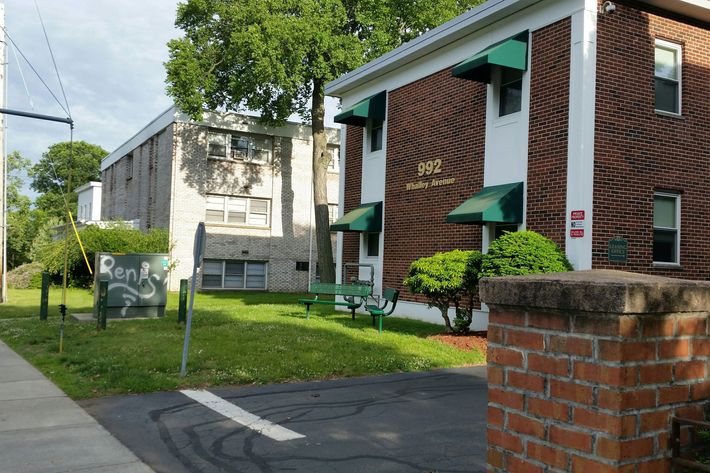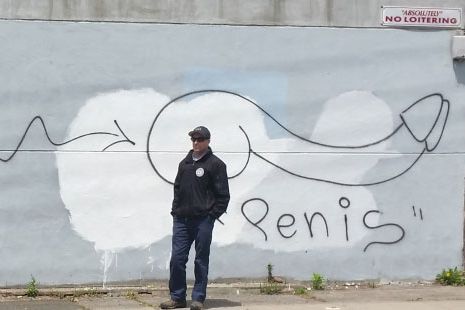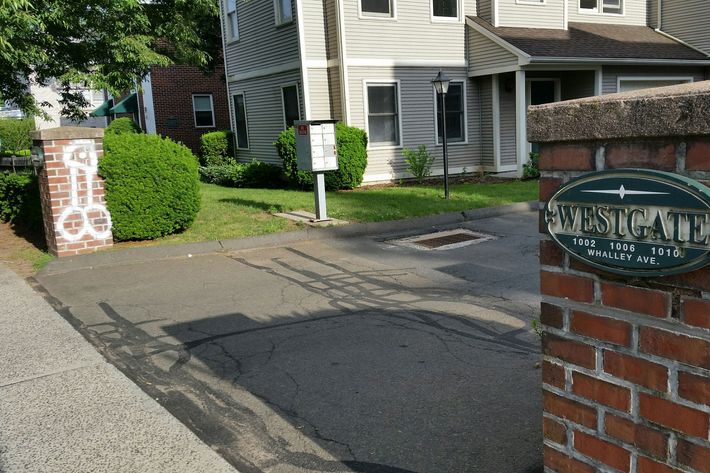 At first, he'd dash off a single penis and call it a night, but, in recent weeks, the tagger has been getting more ambitious. On Wednesday, when the images of the artist's face were captured, he painted six dicks in a single night.
"People in the neighborhood are concerned," Evan Trachten, the man in the above photos and a government official working to stop the graffiti, told the New Haven Register. "The residents, they made it known to the city that this is unacceptable."
So far, nobody has petitioned the city to preserve the artworks, but with one of the nation's premier art-history departments housed at nearby Yale University, it's probably just a matter of time.