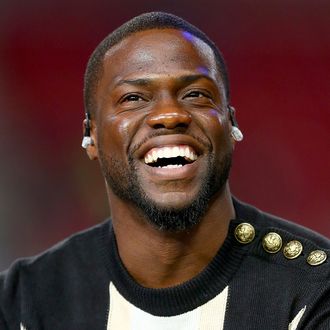 Photo: Dilip Vishwanat/Getty Images
Give Kevin Hart credit. He's the first comedian in the history of the world to land a shoe deal with Nike. Now take all that credit away, because these sneakers are embarrassing.
The Nike Hustle Harts are the Monet paintings of sneakers — they look nice from far away, but up close they're a big old mess. Blame that on a bunch of supposedly motivational phrases scrawled across the toe, heel, and any other chunk of space where a hackneyed aphorism might fit.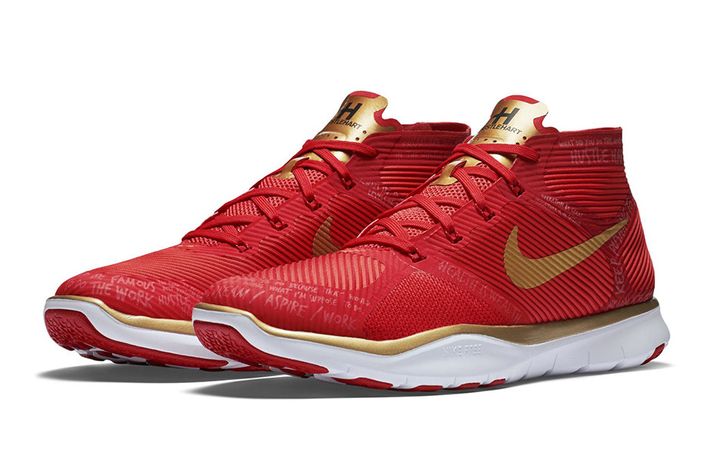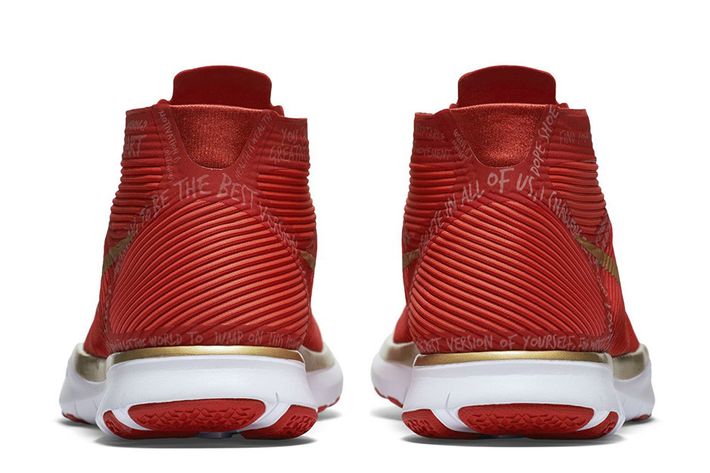 "Don't stop grinding."
"Everybody wants to be famous, but nobody wants to do the work."
"Health is wealth."
It's like a seventh-grader got bored in social studies and started copying down phrases from the cat posters hanging on the classroom walls.
"Find your inner athlete."
"If it feels good, you're not doing it right."
"Dream / Aspire / Work."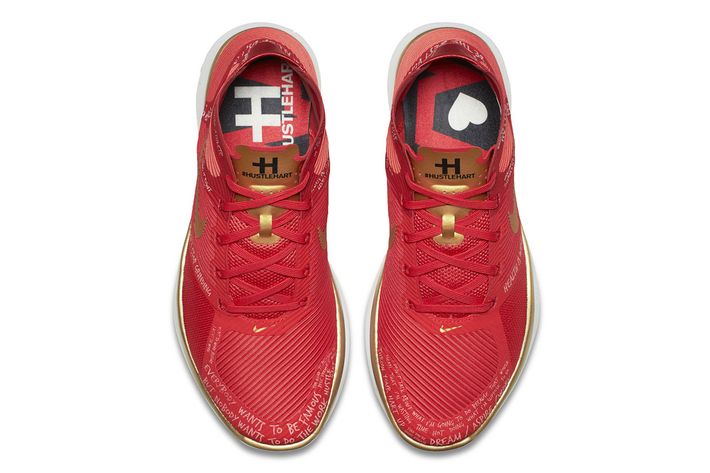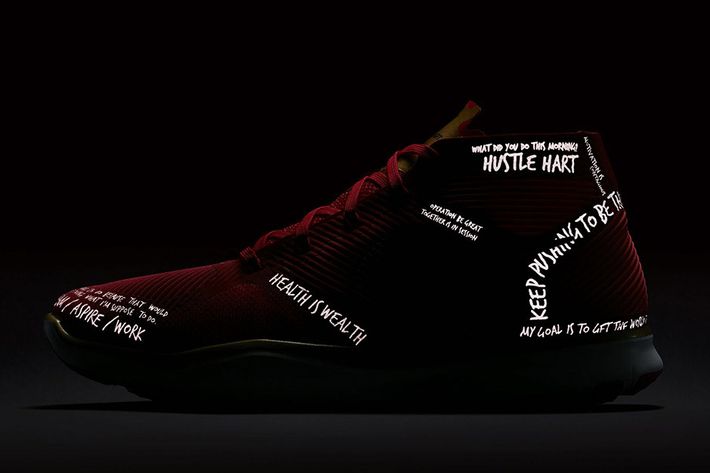 The cornball slogans are well aligned with Hart's gig as celebrity ambassador for the Nike+ Run Club, which has him encouraging people to hit the pavement to get healthy and, you know, sell some footwear.
For anyone out there who actually wants to wear shoes with the same phrases that appear on their aunt's Facebook page, the Nike Hustle Harts should be out later this month. Find them at your nearest Kids Foot Locker.