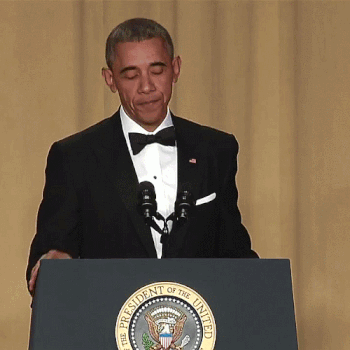 If Beta Male had a real office with a door (the kind of perk alpha males take for granted), you can bet we would be playing "Don't You Forget About Me" on a loop right now — and not just because it's one of our favorite 150 synth-pop ballads of all time, but because this marks the moment when our glorious monthlong moon-shot bid to reinvent the man blog gently touches down somewhere in the South China Sea.
Go ahead and shed a tear. It's perfectly manly to cry — we of all people know that. But Beta Male lived a good, rich life. We had fun. We spoke truths, took risks, reveled in absurdity. We even got shoved in a locker by a prominent feminist website and survived, with our mission and our manhood largely intact.
We introduced a new term, "benching," into the vernacular and peeled back the layers of an old one, "alpha male." We looked back at how Robert Bly kick-started the last great men's movement. We talked to men excelling in a range of fields, including Army Ranger turned twisted comedy auteur Mat Best, anatomical marvel and lip-sync savant Bryan Hawn, artisanal tobacconist David Sley, and board-certified thirst trap Dr. Mike. And we even found the courage to talk to an actual human woman, one who is utterly slaying it in what was once a man's world, superstar sportswriter Ramona Shelburne.
Naturally we also covered the usual subjects — sports, style, grooming, booze, poker, gaming, relationships, fitness, food, fisticuffs, and fatherhood. We considered women from several angles, including the reason they are cheating more than ever, the reason they are sexually obsessed with daddies, and the reason they are always trashing daddies. We also delved into a few bizarre subcultures: tickle fetishists, splosh fetishists, and of course Trump Bros.
But most of all, we came clean, opened up. Eddie Huang wrote about still loving his ex. Steve Huff remembered the budding murderer who molested him as a child. Rembert Browne delved into his undying love for his childhood friends. Tim Murphy revealed what gay people really think about straight people. Guy Cimbalo exposed his thick carpet of back hair. Abe Riesman explained how cats can get you laid. Adam Raymond wondered why his dad abandoned him while mentoring other people's children. Steven Gaines reminisced about his adventures in conversion therapy. Carl Swanson laid bare his style anxieties. And Jeremy Lybarger confessed to cyberstalking his biological father.
In all, it's been a hell of a month. Thanks to everyone who participated — the writers, the readers, the tweeters, the likers, and even the haters, you crazy monsters.
Have a great summer!