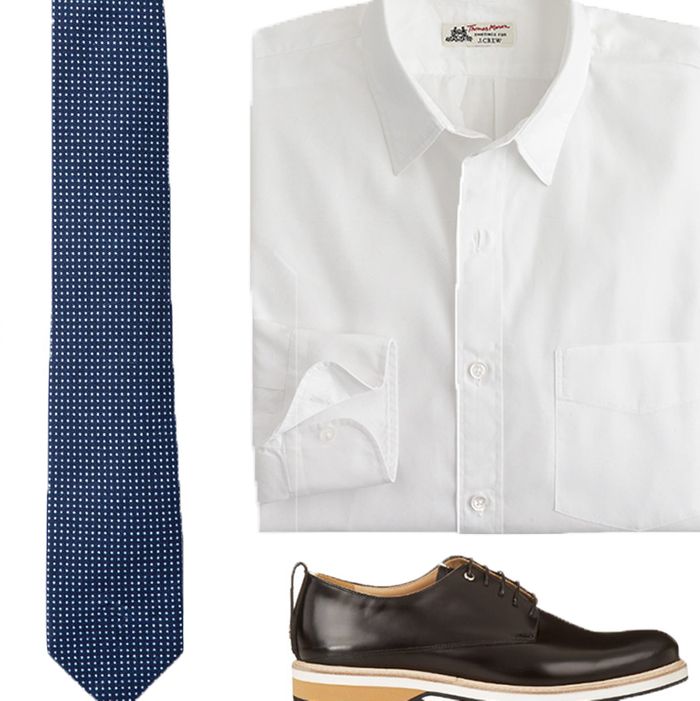 The perfect summer suit should accomplish a few important things. It should be made of cotton rather than wool so that when you sweat, it doesn't reek. It should be a two button because three buttons are square and one button is too … Lagerfeld. It should be khaki or navy (maybe a light grey but never black).
Two years ago, in search of a suit for four summer weddings, I hit a few retail standbys and found my quarry surprisingly elusive. The fabric on the A.P.C. suit was too drapey. The shade on the Club Monaco was more midnight than navy. And I was too old for something from Topman, wasn't I? I was about ready to give in to J.Crew's Ludlow, whose ubiquity among a certain subpopulation of urban males will shatter any notions a person might have about individual self-expression. That is, until I chanced upon the suit rack while shopping for bathing suits at Barneys.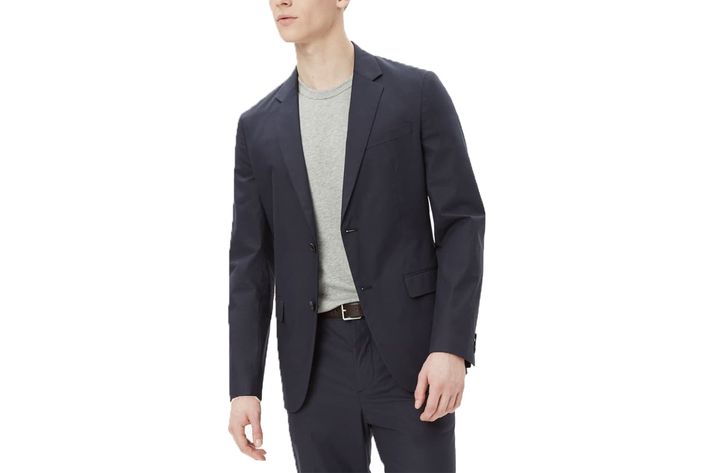 The suit I landed on came from — of all places — Theory (you can still buy it here and here, where the jacket and pants are inexplicably sold separately). Slightly generous in the trunk, the jacket had to be taken in a smidge, but I could justify the expense for a suit that ticked all the boxes — a cheery navy two-button in a fabric that screamed "cazh"— without being overly precious or expensive. The jacket's shoulders, thankfully without any padding, hit right at the ends of my own. The sleeves were relaxed with an ever-so-slight taper. The width of the lapel looked like it was conjured just to sit next to my dress shirt's semi spread collar.
Even better, at 97 percent cotton and three percent elastane, the material had enough give for sitting long stretches in cheapo lawn chairs and getting down to "Thriller" (times four). It became my go-to suit through the summer months, from a wedding in Palm Springs to a graduation party in the city to a birthday party on a bus.
My favorite thing about the suit, though, is that it's not chic (no Theyskens' Theory here). At its most elemental, the summer wedding suit should respect the spirit of the event: Be appropriate and be invisible. No, it's not a Dries number or a Thom Browne ensemble. It's not even a Ludlow, which, in its way, is fashion ("No! J.Crew?"). Theory is the utility workhorse of the closet, the uniform of the tasteful office type. Theory is Nordstrom. And you'll never upstage the bride in it.
Plus, what to wear with it: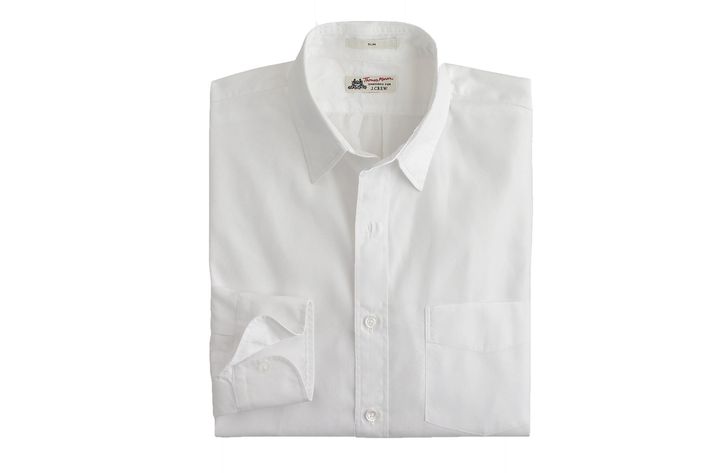 Slim Thomas Mason for J.Crew Shirt
It's a little pricier than the standard J.Crew dress shirt, but you'll feel the difference in the fabric's opacity and quality as soon as you touch it.
Buy It: $148 at J.Crew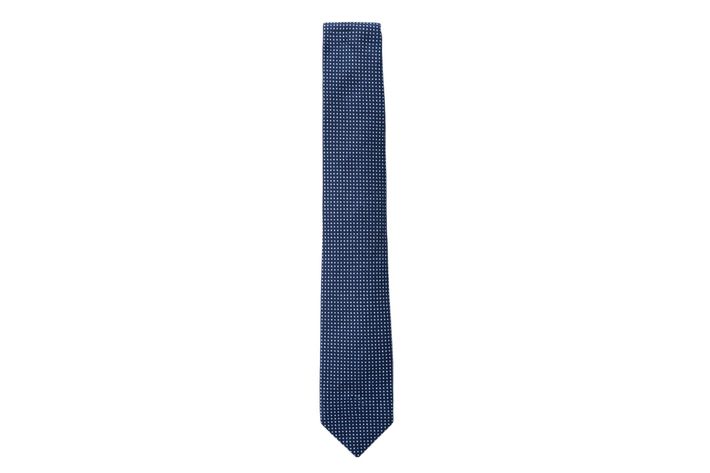 Indigo Wabash Polka Dot Necktie
The New York-made tie (by a label spun-off from the since-closed Williamsburg shop Hickoree's) looks almost like a solid until you get up close and spot the dots.
Buy It: $85 at Need Supply Co.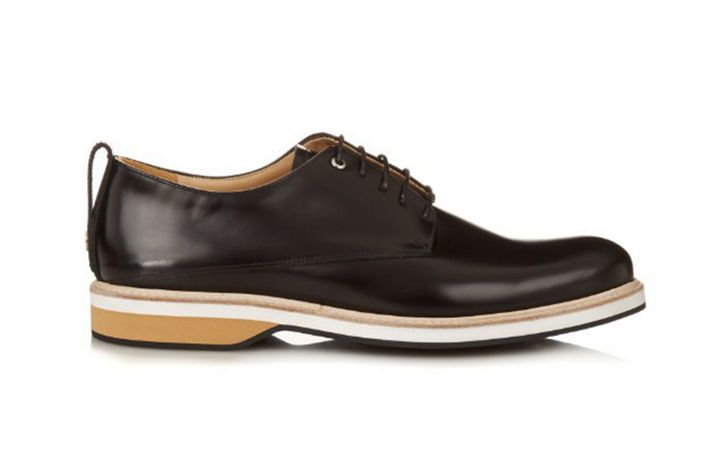 WANT LES ESSENTIELS Montoro Leather Derby Shoes
Okay, these are something of a statement, but when the rest of your outfit is that understated, the shoes should have some pop, which the contrast colors on these soles certainly do.
Buy It: $495 at Barney's