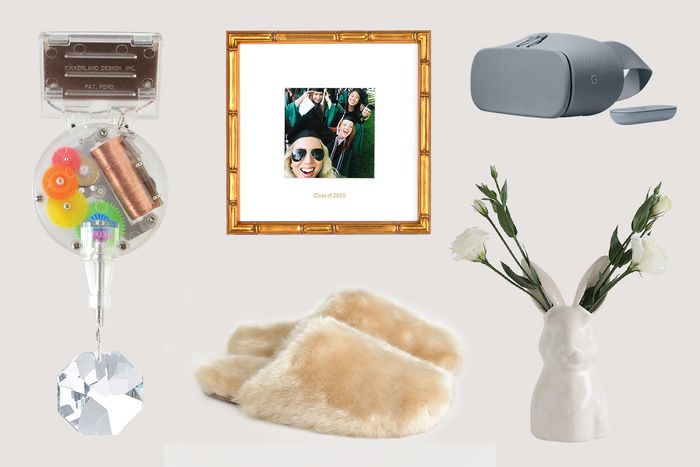 Photo: Courtesy of the Retailers
Nothing feels quite the same as when you put on a winter coat you haven't worn in months and find a crumpled $5 bill in the pocket. Suddenly, anything seems possible. You have $5 you didn't know you had! There's something about that discovered cash that gives you free reign to spend it on whatever you want (like, say, two sodas and three candy bars from your office vending machine).
Now, take that feeling and multiply it by 20 when you open your Venmo balance and realize you have so much money saved up in there. What do you spend it on? Well, first you get a Venmo card – the app's debit card that uses your Venmo balance in the real world. Then you get yourself a nice present, like the ones below. Bonus: you can easily split purchases with your Venmo friends and track your spending on the app. Happy shopping…
The Status Candle
Photo: Courtesy of Nordstrom
You'll be one step closer to a perfectly 'grammable apartment.
The Earring Nobody Else Will Have
Photo: Courtesy of Catbird
The beauty of Catbird, where this lovely find is sold, is that you can get fine jewelry for a fraction of a price. This fits into the "trendy but not too trendy" category.
The Super-Fuzzy Slippers
Photo: Courtesy of J. Crew
Treat yourself with (probably) the world's fuzziest slippers.
The Kooky Vase
Photo: Courtesy of Amazon
You could fill this with flowers or put a crown on it, give it a name, and make it the mascot of your household. All hail Cornelius!
A Cultured Night Out
Union Hall is one of the best comedy clubs in New York. And the beauty of spending a night out at a comedy club is that you get to feel cultured while having a great time. Take some friends and easily split the cost. You can split it evenly fair and square, but everyone knows how quickly group outings can get tense once the check comes. If it's a particularly complicated bill at the end of the night, you can make sure everyone is paying for their piece – nothing more or less, and all on the Venmo card. No stress. Just sit back and laugh.
The Solar-Powered Light Show
Photo: Courtesy of Kikkerland
This spinning contraption makes rainbows in your home. Apparently it's good Feng Shui, but it also just looks cool.
The "Oh My God, Finally" Purchase
Photo: Courtesy of Framebridge
Your favorite photo that's been taped to the wall deserves better.
The "I'm a Real Adult" Buy
Photo: Courtesy of Art.com
Nothing says "I'm a grown-ass person" like having a framed art print in your home.
A Step Toward Self-Care
Photo: Courtesy of Amazon
Got some extra cash? Put it into your pores.
The High-Tech Gift
Photo: Courtesy of Google
Have fun cosplaying as a Silicon Valley investor.
The Gift That Keeps on Giving
Photo: Courtesy of Amazon
Fun-shaped waffles provide endless entertainment.
The Hipster Gift
For decor, or for – potentially – music.
The Venmo Mastercard is issued by The Bancorp Bank; Member FDIC, pursuant to license by Mastercard International Incorporated. Card may be used everywhere Mastercard is accepted in the U.S. Mastercard is a registered trademark, and the circles design is a trademark of Mastercard International Incorporated.
This is paid content produced for an advertiser by New York Brand Studio. The editorial staff of New York Magazine did not play a role in its creation.