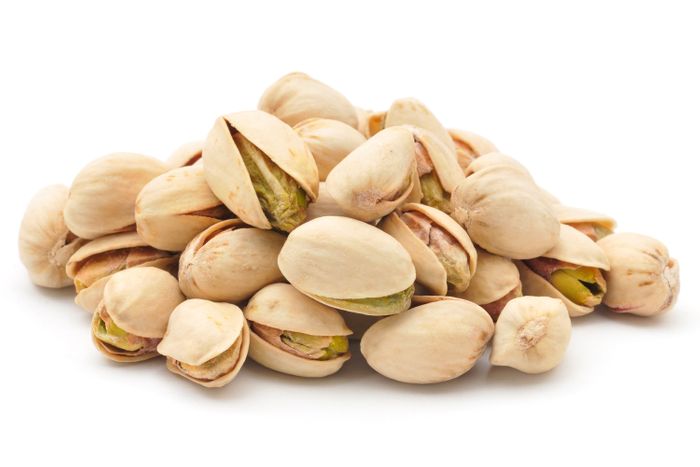 You can eat them to your heart's desire.
Pistachios may help keep a healthy heart, and at about 49 nuts per serving, there's no better snack for guilt-free binging.
They've got the lowdown on sugar.
Pistachios are your friend when it comes to maintaining healthy blood sugar levels and may benefit those with prediabetes.
They'll fight for you.
More so than most nuts and seeds, pistachios contain a considerable amount of antioxidants.
They're the perfect post-workout protein punch.
Pistachios are among the lowest-calorie nuts, with protein comprising about 20% of their weight.
They're full of good fats.
Like olive oil, pistachios contain primarily monounsaturated fatty acids (a.k.a. the better-for-you stuff).
This is paid content produced for an advertiser by New York Brand Studio. The editorial staff of New York Magazine did not play a role in its creation.