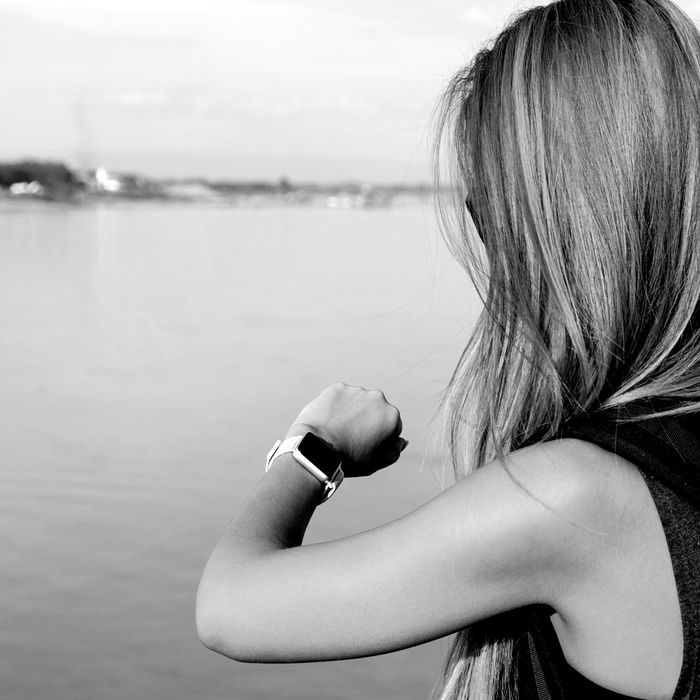 Photo: iStock/Kiszon Pascal
The internet and smartphones were supposed to make everything faster, simpler, and more efficient. And they did. But then, everything they gave us started to pile up: the emails, the apps, the subscriptions, and the smart products. Now, our digital life can feel as cluttered and stress-inducing as, well, maybe before we had any of these conveniences at all. With a little paring down and some proactive organization, though, you can streamline your technology and become the digital minimalist you always wanted to be. How very 2019 of you.
Make
One
—
and
Only
One
—
To-Do
List
There's the list you scribble on paper, the one you keep in your email, and the one on your phone. Maybe you even have an app dedicated to a whole other one? No matter how many to-do lists you have, any number higher than one is too high. Although no method is inherently better than another, it's important to find what works for you, and stick to that. Choose something you can use every day, keep accessible wherever you are, and easily add or check off tasks as you go.
Replace
Anything
Outdated
or
Overly
Complicated
Letting go of what no longer serves you is good advice for all things in life, your digital life included. Consider the all-necessary wireless phone service. Most operate exactly how they always have: overcomplicated contracts, complex add-ons, hidden fees, and monthly bills with more detail than you could ever care to see. Fortunately, the new streamlined phone service Visible is starting to change that. With no annual contracts, no hidden fees, and no annoying stores to visit, it offers unlimited data on Verizon's 4G LTE Network for $40 per month, now with uncapped speeds for a limited time. Visible's plan also includes an unlimited mobile hotspot with speeds up to 5 Mbps. All you need to do is visit the Visible website, or download the app, sign up, and you're in.
Connect
Smart
Products
on
a
Smarthome
Hub
Building a smarthome from the ground up might be a faraway dream for many of us, but that doesn't mean you can't get all your smart products working together, at least. You can sync smart lights, security cameras, speakers, plugs, locks, doorbells, and more with a smartphone hub. Most allow you to sync devices made by other manufacturers, making a true smarthome possible, no matter where you live — even if it's a studio apartment.
Check
Email
as
Little
as
Possible
Checking email often can increase anxiety and kill productivity, and in a perfect world, we'd only do it once or twice a day. Typically, nothing in there should be that timely. However, life inevitably ties us to our inboxes, and the idea of only popping in a couple times a day can send most of us into a panic. So, commit to checking it less: maybe once an hour or every other hour. Then, see if you can slowly cut back even more. You also can check it regularly, but set aside time to reply to anything that isn't urgent. If that time is late at night or early in the morning, you can schedule your sends for a more socially acceptable hour.
Sync
as
Many
Smart
Health
Gadgets
as
Possible
Tracking workouts, logging vitals, and monitoring improvements in physical health with smart accessories is addicting. But when you're dealing with a range of products — fitness bands, smart scales, blood pressure monitors, glucometers, and more — you're juggling multiple apps and probably getting way too many notifications. Thankfully, most smartphones have health centers that are compatible with many of these products. Take an hour or two to connect as many as possible to this master center, and you won't regret it. It's easier to follow health patterns in a single spot. And, really, isn't that what it's all about?
Outsource
Simple
Tasks
to
a
Virtual
Assistant
The easiest way to simplify your digital life is to remove things from your digital plate. And if there's one person who can do that, it's a virtual assistant. Assign out straightforward yet time-consuming tasks that don't require too much explaining. Think: responding to emails, scheduling appointments, booking travel, managing social accounts, organizing files in a cloud-management tool — really whatever you want. It'll save you time, but more importantly, it'll create mental space to focus on what you really want to do.
This is paid content produced for an advertiser by New York Brand Studio. The editorial staff of New York Magazine did not play a role in its creation.