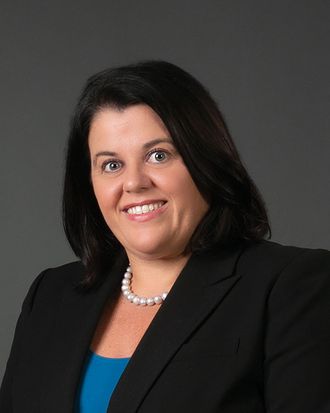 Photo: LenMarks/LenMarksPHOTO2015
Litigation, Municipal Law, Real Estate, and Land Use Practice
LISA A. CAIRO is a partner at Jaspan Schlesinger, LLP a full service firm with offices on Long Island and in Westchester, and a member of their Litigation, Municipal Law, Real Estate, and Land Use practice groups.
She represents both private and municipal clients with valuable strategic insight and legal guidance on litigated matters. She also regularly appears before planning and zoning boards across Long Island.
Lisa is President of the Catholic Lawyers Guild of Nassau County, Vice President of the Nassau County Women's Bar Association and Vice President of the Nassau County Women's Bar Foundation.
Lisa is Co-Chair of the Pat Cairo Family Foundation Inc., a not-for-profit charitable organization founded in memory of her mother which has raised and donated more than $4 million to support those struggling with cancer and to fund cancer research. The Foundation was also responsible for the enactment of New York State's End of Life Care Bill.
Jaspan Schlesinger, LLP
Garden City Office
300 Garden City Plaza, 5th Floor Garden City, NY 11530
Suffern Office
56 Park Avenue
Suffern, NY 10901
PH: 516.393.8267 | lcairo@jaspanllp.com | www.jaspanllp.com