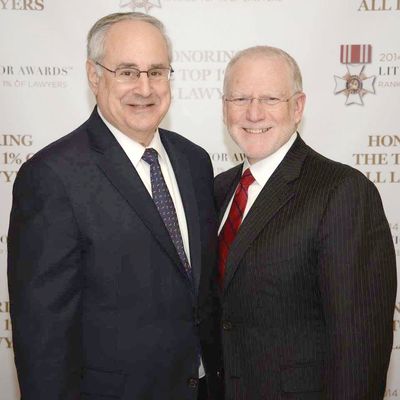 Richard Gurfein and Preston Douglas.
Photo: Courtesy of Richard Gurfein Douglas LLP Attorneys at Law
Medical Malpractice
For almost 50 years the lawyers at Gurfein Douglas LLP have represented catastrophically injured people in cases ranging from auto accidents to medical malpractice, from construction accidents to product liability. With degrees in engineering and science and a thorough understanding of cutting-edge technologies, we apply innovative tools to real-world problems to present the strongest cases for our clients. We are dedicated to providing the best opportunity for our clients' financial recovery. Our advocacy for the rights of those wrongfully injured has led to victories in Congress, the legislature, and the courtroom - including the largest verdict of 2019, over $110.6 million.
11 Park Place, Ste. 705
New York, New York 10007
Ph: 212.406.1600 | Fax: 212.706.4779
rgurfein@gurfeindouglas.com
gurfeindouglas.com
www.lawyerswithanedge.com