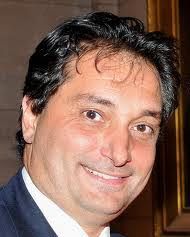 Photo: Courtesy of John J. Ciafone Esq.
Personal Injury Law and Workers Compensation
Attorney practicing in New York, New Jersey and Washington D.C. for over 25 years and is admitted to the United States Supreme Court, is a Trial Attorney to the Profession and has argued numerous appeals to the Appellate Division of the New York State Supreme Court. Ciafone's main area of practice is Personal Injury, Medical Malpractice and Product Liability cases and has tried numerous Criminal Cases.
Ciafone has tried and settled millions of dollars in Personal Injury Actions and has had some high profile cases appearing on Fox 5 news, Channel 7 news, Channel 4 news, Channel 2 news and New York 1 news in addition to radio and newspaper interviews in the Daily News, Newsday, New York Post and local newspapers.
Ciafone is an Administrative Law Judge and NYS Certified Arbitrator, Mediator and EMT/EMS.
25-59 Steinway Street Suite 2F Astoria, NY 11103
PH: 718.278.3900
johnjciafoneesq.net