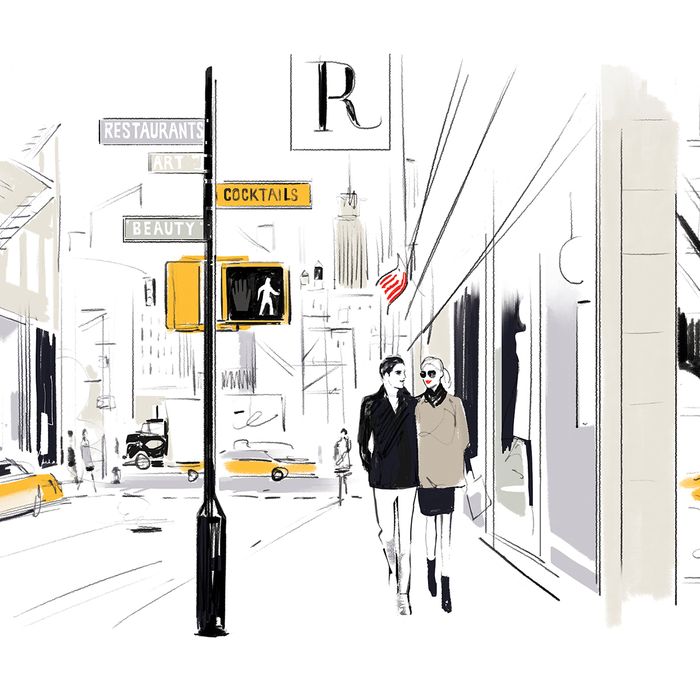 Illustration: Jason Brooks
The best New York days have a little bit of everything — food, drinks, culture, shopping, and, of course, an unexpected discovery or two. While you can't plan that last one, you can make it all but inevitable with a low-key day of wandering around one of the city's most central and diverse neighborhoods: Chelsea. It's where midtown becomes downtown, and the east side becomes west, and its proximity to so many other great neighborhoods makes it a real destination. Renaissance New York Chelsea Hotel, opening this winter, knows that.
Renaissance is expanding in New York and is dedicated to helping guests find the most interesting things to do near its hotels. That's why we teamed up with the hospitality brand to celebrate the soul of Chelsea and create four walking tours near its newest location on West 25th Street between Sixth and Seventh avenues. The Renaissance New York Chelsea Hotel joins the brand's other New York hotels in midtown and Times Square, as well as forthcoming properties in Harlem and Queens. Ahead, find a few of our favorite cocktail bars, hidden restaurants, galleries, and Korean beauty stores that locals and visiting guests will love — all of which are an easy walk from the boutique hotel.
This is paid content produced for an advertiser by New York Brand Studio. The editorial staff of New York Magazine did not play a role in its creation.