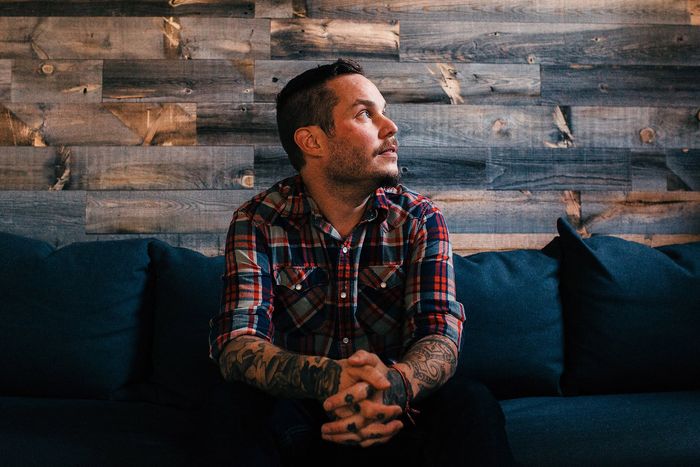 Photo: Getty Images/Composited by New York
Keeping up with content trends can feel impossible. Consumer fatigue is a very real thing, and changing algorithms, emerging platforms, and shifting priorities in metrics can leave the savviest creators drowning in guessing games. Paul Jarvis — the designer-turned-writer who publishes the popular Sunday Dispatches newsletter — has learned not to obsess over what's next, taking a slow, steady, and authentic approach to gaining loyal readers.
It helps that when Jarvis launched Sunday Dispatches in November 2012, the goal was simple: Communicate his schedule to design clients. Articles were an afterthought, an attempt to make the newsletter less utilitarian and more interesting. Today, none of his 35,000 subscribers open Sunday Dispatches for his schedule. He ditched design completely a few years ago, having scaled the newsletter to a full-on career writing about working and living online. Over the years, he's watched trends come and go, but he thinks connecting with readers all comes down to the four things below.
Fully Baked Stories
Somewhere between the first blog post in 1994 and the social media-ready content of the 2010s, we lost sight of the story. In its place was aggregation, curation, and articles more akin to meditations than narratives with a beginning, middle, and end. While long-form has carved out a place for itself in recent years, listicles and other "snackable" content still dominate. "Experts on the internet continually say people don't read anymore, but I regularly send out 5,000-plus-word articles via email, and they do well," says Jarvis. "People crave stories. It's how we learn and remember, and it's baked into humanity. Telling a good story doesn't ever go out of favor."
First Person First
If the scurry to present yourself as an authority or share expert advice on every topic you cover feels relentless, there is good news. The internet is tired of the grandstanding, says Jarvis, and people are craving authentic first-person experiences, expert or not. "We're leaning more toward people sharing their story," says Jarvis. "First-hand experiences are compelling, and we can still be going through it without all the answers and have something valid to say." He sees it working on Sunday Dispatches over and over again: The emails that garner the highest open rates and most comments are personal updates and opinionated takes.
Fewer Mediums, More Message
It's tempting to put yourself or your business on every social media platform as well as in videos, podcasts, and newsletters — but your time is far better spent using only the mediums that lend themselves to your content. For Jarvis, that medium has always been a newsletter because of the personal connection it creates. "Newsletters show up in the exact same place as emails from mothers or friends or coworkers: their inbox," he says. "They can be the start of a conversation, whereas social media, for me, feels like being at a party where everyone is shouting over each other no one is actually listening."
Real Talk
Too often big companies and public personalities try to hide behind obfuscating language, especially after they've made a mistake. But tolerance for spin, jargon, corporate-speak, and legalese has plummeted, and it shows no signs of making a comeback. "If you mess up, most people just want you to own it, fix it, and empathize for the harm it may have caused," says Jarvis. This is why he writes about his failures as much as his successes. And the response is overwhelmingly positive.
This is paid content produced for an advertiser by New York Brand Studio. The editorial staff of New York Magazine did not play a role in its creation.