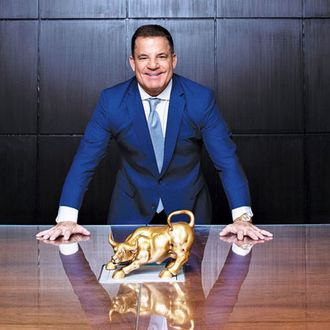 Photo: Courtesy of Law Offices of Michael S. Lamonsoff, PLLC
Dear Reader,
We are so excited to present our 2019 listing of New York City's Top-rated Personal Injury Lawyer. New York Magazine and The New York Law Journal have teamed up to bring you this special section with the goal of recognizing and celebrating the best personal injury attorneys in New York. For over 100 years, The New York Law Journal has provided daily updates on the news that matters most to the city's legal community. And so we are excited to have this opportunity to share with you a little bit more about the key players in our industry who keep our great city moving forward.
In this issue we celebrate the category of the best personal injury lawyers in New York City. These dynamic local attorneys are real pros in their field. Please keep this section at your desk during the coming year to easily access the top personal injury attorneys listed here.
A bit about what it means to be a top-rated lawyer: We teamed up with Martindale-Hubbell®, the gold standard in legal ratings, to leverage their peer-reviewed system embraced by the legal community. All of the top Personal Injury attorneys listed in this section are AV Preeminent Attorneys® as well as Top-rated Attorneys the highest possible rating awarded.
Sincerely,
Keith Edwards
VP Legal Market Leader
ALM
kedwards@alm.com