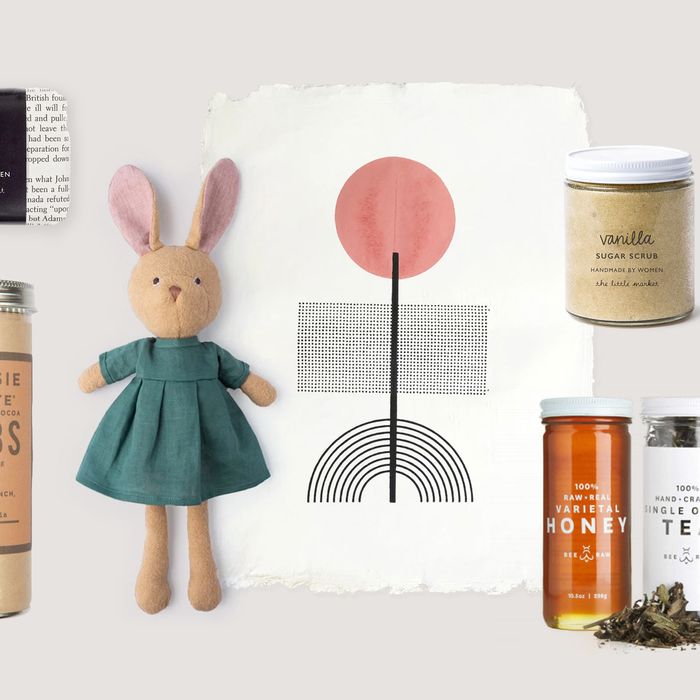 Photo: Courtesy of the retailers
It's hard to buy gifts that tick all the boxes. First, you want to find a present that'll be truly appreciated, a feat in and of itself. Then, it needs to be the right price, and if you're ordering it online, it needs to arrive before this year's gift exchange — a struggle late-season shoppers know all too well. To ask for it to be ethically made, too? Well, that's just one more requirement to add to your list. But this year, PayPal is proving it's possible by teaming up with socially responsible merchants that make ethically focused gifting much easier.
These are companies that use sustainable and high-quality ingredients, employ people who historically struggle to find jobs, support the communities who manufacture their products, or donate part of their profits to good causes. Below, you'll find five gifts we love from a few of these merchants. Each one not only offers giftees what they want, but also allows everyone to feel good about where it came from. A win-win for the holiday season.
For Your Sustainability-Minded Friend With a Sweet Tooth
For the Nature-Lover Who Embraces Self-Care
For the Zero-Waster Who Loves Art
For the Imaginative Child Looking for a New Stuffed Friend
For the Activist on Their Chill Day
This is paid content produced for an advertiser by New York Brand Studio. The editorial staff of New York Magazine did not play a role in its creation.