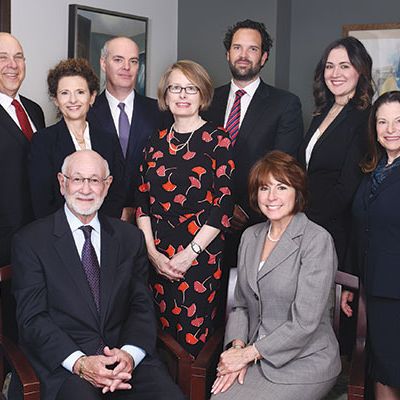 Photo: Courtesy of BodnarMilone LLP
Family Law
BodnarMilone LLP, a premier Westchester County law firm, focuses exclusively on matrimonial and family law. Through its 11 attorneys, BodnarMilone LLP offers a unique depth of resources and experience in marital dissolution and post-divorce matters. The firm includes several attorneys who are AV Preeminent rated by Martindale-Hubbell; Fellows of the American Academy of Matrimonial Lawyers; and past-Chairs of the Family Law Sections of the New York State Bar Association and Westchester County Bar Association as well as current members of th eir Executive Committees. "Our experience allows us to help our clients develop and achieve realistic goals, translating their concerns into concrete solutions," says Lydia Milone, who has been practicing law for three decades. "By approaching each case with ingenuity and integrity, we've been able to make a real diffe rence in people's lives." The hallmarks of BodnarMilone LLP are its ethics, tenacity, attention to detail and knowledge of the law, as well as its ability to both negotiate settlements and try cases.
While each of the firm's attorneys is a skilled litigator, the firm strives to resolve cases without resorting to court intervention whenever possible, whether through traditional negotiation, collaborative divorce or mediation.
"BodnarMilone shepherds its clients through both marital dissolution and post-divorce matters, working with them to achieve results tailored to their unique situations," says Peter Bodnar, who brings more than 45 years of experience to his practice.
140 Grand Street, Suite 401, White Plains, NY 10601
PH: 914.997.2500 | FX: 914.997.8155 | www.bodnarmilone.com