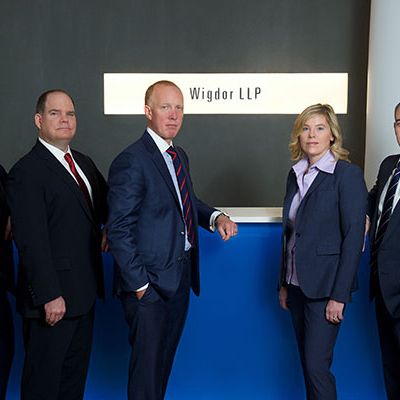 Photo: Courtesy of Wigdor LLP
For over 16 years, Wigdor LLP has paved the road to justice on behalf of victims of corporate misconduct at the highest levels under the leadership of its Founding Partner, Douglas H. Wigdor. Whether that includes holding abusive executives and the firms that employ them accountable for unlawful conduct, pressuring companies to acknowledge wrong doing and change their policies, promoting cultural change and advancing legislation that ensures the protection of employees' rights, or winning millions of dollars at trial and arbitration on behalf of their clients, the employment attorneys at Wigdor LLP have an exemplary track record and unmatched negotiating power for a boutique plaintiffs' firm. As a result, the Firm is able to settle the vast majority of its cases, often before a complaint is ever filed. These confidential settlements total over $1 billion.
When they aren't trying cases, Wigdor LLP attorneys are often seen zealously advocating for their clients or being quoted as legal experts in leading local, national and international news media. The National Law Journal recently named Wigdor LLP a winner of its 2019 Elite Trial Lawyers Awards in four distinct categories—more than any other firm. A leader in the fight against workplace harassment and discrimination, Wigdor LLP is one of few New York plaintiffs' employment litigation firms ranked by Chambers USA. Top Firms Get Top Verdicts. Period.
85 Fifth Avenue, Floor 5, New York, NY 10003
(212) 257-6800
www.wigdorlaw.com
@WigdorLaw