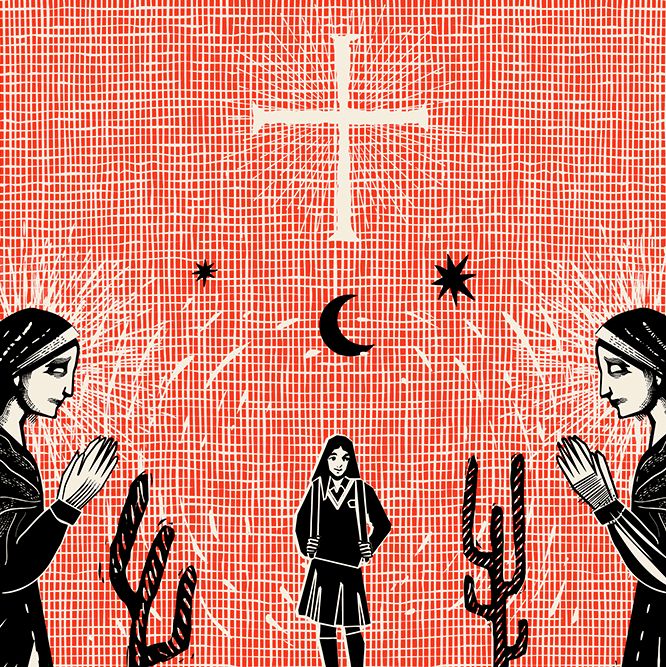 Illustration: Will Staehle for Epic and Vox
1.
The students carried the girl into the classroom. She was 12 years old, very thin, and her lower body was rigid, as if she were paralyzed. The classroom was beige, with a crucifix on the wall and a collection of empty desks. The students navigated the girl to a chair, lowered her down, and retreated. A group of nuns waited outside, leaving her alone with the government psychiatrist.
It was March 2007 and nearly everyone at Girlstown, a Catholic boarding school in Chalco, Mexico, was panicked. Months earlier, some students had begun complaining of a piercing sensation in their legs. Some were overcome with nausea and fevers. Some talked of suicide. State and federal inspectors and epidemiologists were sent to test the environment: the food, the water, the soil. But the results showed nothing unusual. Then they tested the girls themselves — for brucellosis, leptospirosis, and rickettsiosis. Still, they found nothing. It was as though the school had fallen under a spell.
Continue reading this story on Vox.com…
Produced in partnership with Epic Magazine.