1 For New York's latest cover story, David Freedlander chronicled how quickly Bill de Blasio lost the city in "Everybody Hates Bill" (June 22–July 5). To capture people's feelings about the mayor, the magazine pasted portraits of him across all five boroughs, and photographer Marcus Russell Price captured how New Yorkers responded. On NY1, Jamie Stelter said, "We should say admittedly: When you hang up a poster of anyone's face in the city, it has a good chance of getting defaced in some way, especially in this moment when New Yorkers don't seem particularly happy with the mayor." The writer Otegha K. Uwagba praised the project: "This is pretty inspired, as cover ideas go." And Dan Zedek wrote, "Interactive design at its finest." Others were surprised to learn the portraits they'd seen in the city were actually part of a public art project by New York. @colerc tweeted, "I had been wondering why there were big pictures of BDB on a plywood wall near me, and it turns out the answer is brilliant." Many readers were equally taken by the story, with BuzzFeed's Tomi Obaro calling it "the 'What is up with de Blasio?' story I've been waiting for." New York City public advocate Jumaane Williams wrote, "In reading your cover story, I was reminded of a truth that I, and I'm sure many other New Yorkers, have been facing for years: The Mayor we elected in 2013 is not the Mayor we see today. The Bill de Blasio elected on the causes and concerns of black and brown New Yorkers, the bold progressive voice on policing and many other issues, receded long ago. I don't know where he went—we see occasional flashes of him — but we need him back. Committing to divest from the oversized NYPD budget and invest in public safety-rooted community solutions wouldn't have been assurance enough, but could have been a step toward showing that the progressive Mayor of the past would return to lead in an uncertain future. Now that he has again missed that opportunity, this future is all the more uncertain, but we'll continue to hold him accountable and push New York City forward." Meghan McCain wrote, "The only thing that seems to unite liberals and conservatives in NYC is the universal disgust for de Blasio." And @pommekoch tweeted, "Every New Yorker should read this — not for de Blasio bashing, but to get a sense of the chokehold the members of the law & order old guard have on any hint of reform."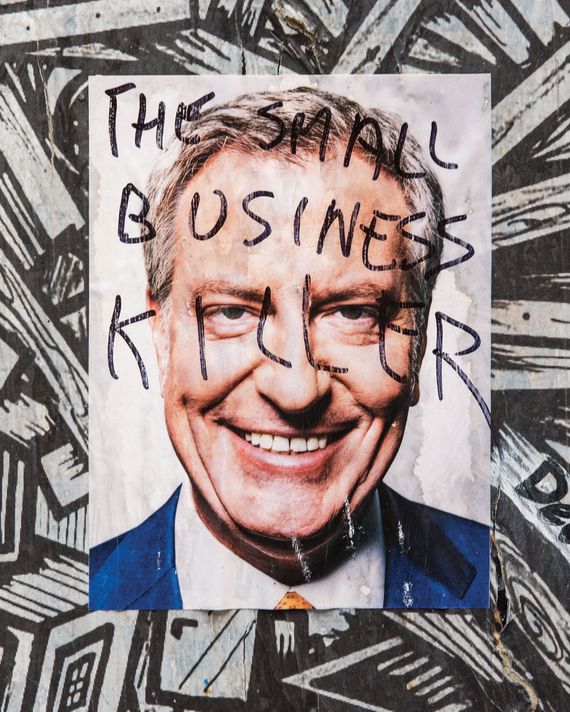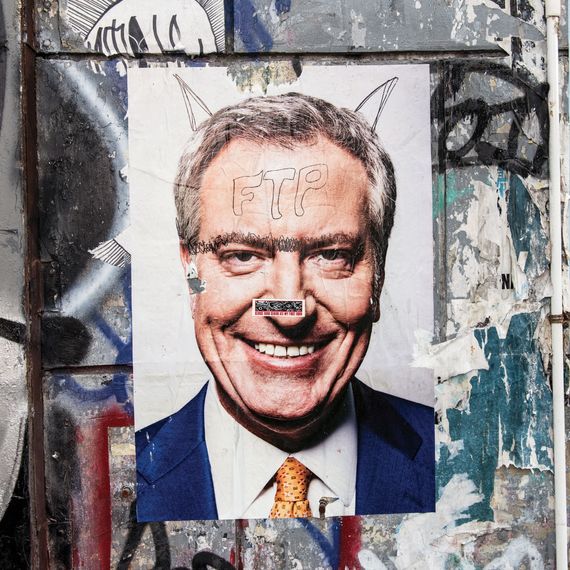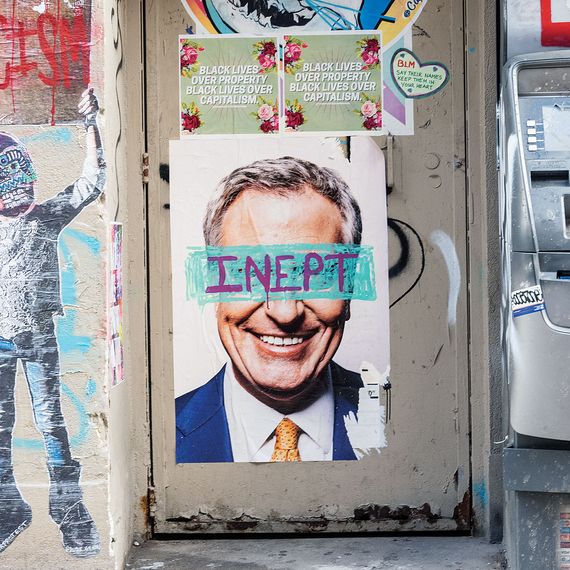 2 In "Boss of the Beach" (June 22–July 5), David Gauvey Herbert unraveled the drama behind the New York City lifeguard corps and its head, Peter Stein, who has spent decades running a program rife with corruption, sexual misconduct, and drownings. Many readers praised the storytelling (with more than a few jokes). Documentarian Danny Gold tweeted, "Hell of a story here. Real old-school New York scandal (corrupt unions! city agencies operating like the mob!) with great reporting." Journalist Patrick J. Sauer wrote, "This story is fantastic. A very special Scorsese-directed episode of Baywatch." @charmcitylwy commented, "One of my rugby teammates in college was a lifeguard in Rockaway, and I always thought he was BS'ing me with his stories. I guess not. This is wild." Others closer to the story offered more perspective. "It was really well done, considering how volatile the material is and how much fog comes from almost all the quarters," said former Parks commissioner Adrian Benepe. One former lifeguard wrote, "You only scratched the surface; the rabbit hole is much deeper, and there are no white hats." Another added, "Stein has been investigated countless times, and, as the article suggests, he is a professional manipulator who relies on his powerful friends for past favors. The question you may want to ask is, 'What is Mayor de Blasio's office doing about it?' "
3 In preparing "How Did I Not Know This About You?" (June 22–July 5), our exploration of what people learned about one another while locked down together, we asked readers to share photos illustrating their discoveries. Here are a few of their submissions:
"I've learned that a 3-year-old is more resilient than we think." —Nicolette Andolfo
"I learned my cat is an avant-garde choreographer." —Ania Catherine
"I learned my daughter keeps the notes I send to her when she's away at college, even the quick ones I toss in the package at the last minute." —Sharon Berk
➽ Send correspondence to comments@nymag.com. Or go to nymag.com to respond to individual stories.
*This article appears in the July 6, 2020, issue of New York Magazine. Subscribe Now!