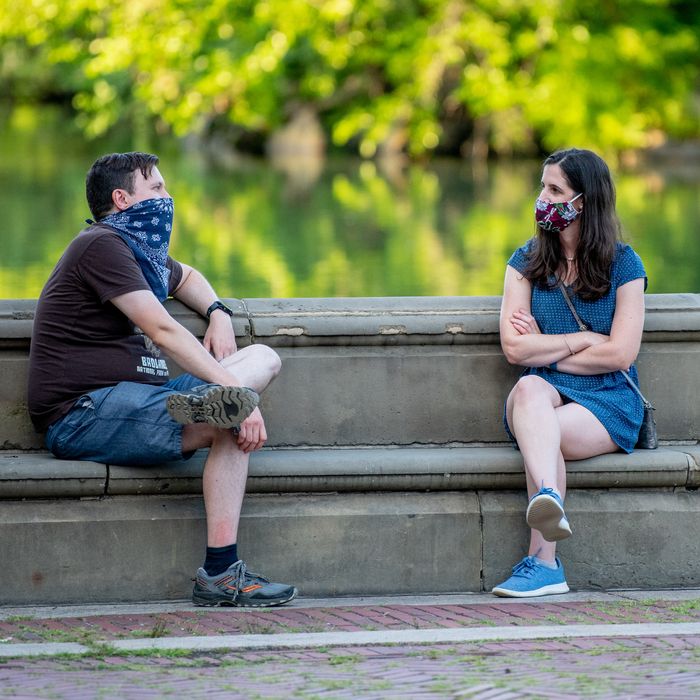 As the economy reopens and some continue social distancing while others abandon it, every aspect of socializing is fraught with fear as well as worries about causing personal affront.
Photo: Roy Rochlin/Getty Images
Over the span of a single week in June, Theresa, a mother of a 3-year-old in Pennsylvania, attended both a wedding and a funeral. The funeral was respectful, safe, and socially distant. The wedding was, well, not.
She arrived at the small barn to find that hardly any of the 150 guests inside were wearing masks. People hugged and partied on the dance floor. Food was served buffet-style, which meant guests were standing (and breathing) over the food as they passed through the queue. Porta potties — the only place to use the bathroom — contained no hand sanitizer or soap.