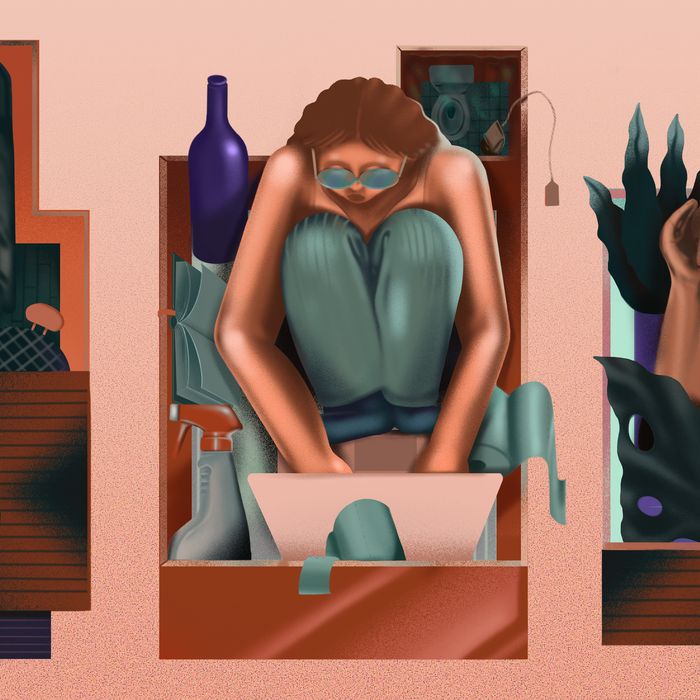 Illustration: Patricia Doria for Vox
Close your eyes, forget the pandemic, and imagine the perfect home.
From the mailbox to the backyard, it should have everything anyone would want in it. And maybe then some. Maybe it has your dream Nancy Meyers-esque kitchen (Viking range and all), a Hollywood-worthy screening room, a recording studio. Maybe it's a beachfront property in Malibu or a 40-acre Hamptons farm. Maybe it's more subdued — just a nice house in a nice neighborhood. An apartment just off the water, or a townhouse with exposed brick, high ceilings, and bay windows. And a porch. And it allows pets.
Now imagine having to spend all of your time there.