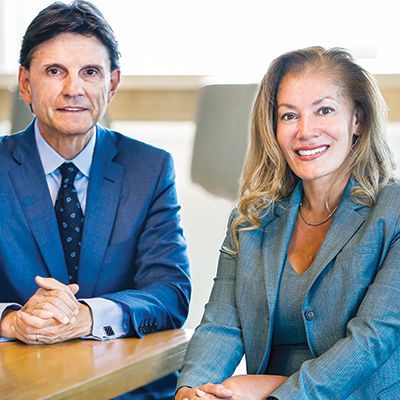 Photo: Courtesy of Avanzino & Moreno
Compassionate Client Care and Aggressive Representation
Since 1992, the attorneys at Avanzino & Moreno P.C. have recovered hundreds of millions of dollars for clients who've been the victims of negligence. Conveniently located in Brooklyn Heights, the firm serves clients in all five boroughs.
Avanzino & Moreno P.C. handles complex matters involving serious and catastrophic injuries. Cases include construction-site injury, medical malpractice and wrongful death.
Partners John Avanzino and Angélicque M. Moreno are committed to their clients' welfare. Each case receives the partners' personal attention, respect and care. Referring attorneys trust them to fight for and obtain the best possible results.
Consistently obtaining exceptional results requires attention to every detail. The attorneys are thorough and prepared to do battle for their clients. Proof of this fact is found in the $43 million jury verdict obtained by John Avanzino that ranked in the top 10 Highest New York State jury verdicts in all of 2019.
"We meticulously prepare each case for presentation to a judge and jury", says Avanzino. "All of our clients deserve their day in court to seek justice and we see to it that they get it, personally prosecuting each case from inception through trial."
Avanzino & Moreno, PC
26 Court Street Suite 2015, Brooklyn, NY 11242
(718) 802-1616 | jkavanzino.com