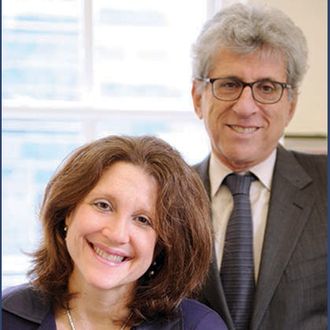 Photo: Courtesy of Markewich and Rosenstock LLP
Specialty: Trust and Estates Litigation and Commercial Litigation
MARKEWICH AND ROSENSTOCK LLP is a highly regarded litigation and dispute resolution firm.  The Firm is particularly well known and respected for its expertise handling trusts and estates litigation matters in the Surrogate's Courts and Supreme Courts.
In addition to its Trusts and Estates practice, the firm also has an extensive practice representing clients in business litigation matters including shareholder and partnership disputes, contract matters, real estate controversies and employment matters.
EVE RACHEL MARKEWICH and LAWRENCE M. ROSENSTOCK are creative and hard-working litigators with compassion for their clients' interests and needs. As court-room advocates, they are committed to protecting their clients' interests to the end, and vigorously standing up for their legal principles before both judge and jury.  As counselors, MARKEWICH AND ROSENSTOCK bring to bear their life experiences as professionals, family members, friends, and business owners.
EVE RACHEL MARKEWICH AND LAWRENCE ROSENSTOCK understand that their clients are real people or businesses owned by real people, and the firm ensures that their clients are treated responsibly and with personal care.
Both Ms. Markewich and Mr. Rosenstock are AV Preeminent-rated by Martindale-Hubbell and consistently have been designated Super Lawyers and/or Best Lawyers.
18 EAST 48TH STREET, TENTH FLOOR, NEW YORK, NY 10017
PH: 212.542.3156 | WWW.MRLAWLLP.COM