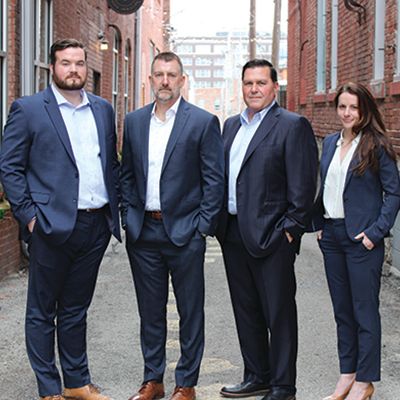 Photo: Courtesy of McCartney Stucky
New York's Premier Automotive Crashworthiness and Product Liability Law Firm
We are living in unprecedented and ever-changing times. Since McCartney Stucky has offices, attorneys, cases and experts literally all over the country, we were practicing virtually and effectively long before the pandemic. Thus, we are uniquely equipped to stand by our clients and shepherd their claims to a positive resolution, no matter the difficulty of the circumstances. Indeed, we have been able to continue to serve our clients and obtain successful outcomes for them during this pandemic.
At McCartney Stucky, we aggressively litigate product liability cases against automotive and trucking Original Equipment Manufacturers (OEMs) involving post-crash fire, inadequate crashworthiness, defective seat belts, airbags, seat backs and many other types of defects in state and federal courts across the country.  For example, we have recently seen an influx of cases involving mid-sized, local delivery, cab-over-engine (COE) trucks involved in frontal collisions where the operators suffer horrific and often fatal lower leg injuries.  In addition to automotive and trucking defect cases, we have also successfully handled many cases involving workplace machinery and consumer products.  Please visit our website for the trends in our field and our client testimonials at mccartneystucky.com.
McCartney Stucky is committed to providing the highest level of service to our clients and our referring counsel.  Our team of experienced trial attorneys and legal professionals is passionate about its work on every case and focuses on the details of each client's injuries and hardships to ensure that they are fully compensated.  We get to know our clients and many of them stay in touch with us long after their cases have been resolved.  We have built strong relationships with the best experts in the country and get them involved in our cases early and often.  We spare no expense.  If you have a catastrophic injury product liability case, please let our team at McCartney Stucky help your client get the full measure of justice they deserve.
NEW YORK
350 Theodore Fremd, Suite 140, Rye, NY 10580
PH: (914) 305-5555
KANSAS CITY
4700 Belleview Ave., Suite 100A, Kansas City, MO 641(816) 994-4040