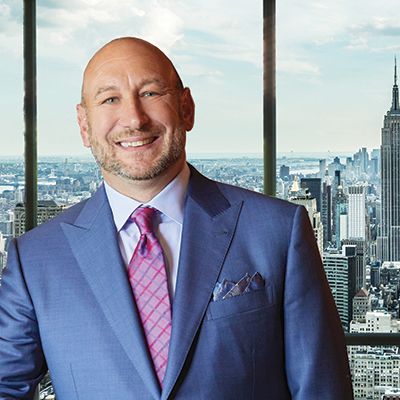 Photo: Courtesy of Paris Law Group
The 22nd largest verdict in New York State in 2019 ($10,970,000)
Hundreds of millions of dollars recovered for clients.
Nearly 60 years of combined experience, all in the field of personal injury.
The attorneys at The Paris Law Group have a long history of fighting for their clients, succeeding no matter the odds, and have an unparalleled reputation.
Founding partner Jason Paris has consistently achieved excellent results for injured clients and is a multi-year recipient of the American Institute of Personal Injury Attorneys "10 Best" Client Satisfaction award, having received the honor multiple times in the last decade.
The firm is notably relied on by other lawyers, who often call upon them to join as co-counsel or trial counsel on matters for them, due to the reputation of success of the firm in New York's prestigious legal community. Jason Paris - "As seasoned trial attorneys, from our first involvement in the case we prepare as if we are going to trial someday, and we work with the top experts, specialists, and investigators to prepare for victory at trial. This approach maximizes settlements and insures that we are prepared for any situation. The more prepared trial attorney has a decided advantage in front of a jury and at the Paris Law Group we will never be outworked, outfought, or outspent."
A recent example was a verdict obtained in late 2019, which was one of the largest in the State of New York that year. Upon receiving a low six figure settlement offer the case was taken to trial despite the defendant claiming that they were not at fault for the accident and also claiming that all of the injuries sustained were not related to the accident but instead were pre-existing. After a two and a half week trial the jury returned a verdict of nearly $11,000,000 which was more than 36 times the settlement offer.
The attorneys and staff at The Paris Law Group have focused on personal injury law throughout their careers, and they are relentless in their pursuit of justice for their injured clients, many of whom have had their lives turned upside down in the blink of an eye. Given his preeminent reputation, Jason Paris is regularly honored by the media and legal associations. He has been named in Super Lawyers—a list that recognizes the top five percent of lawyers in the state—annually since 2014. He has also been inducted into the Million Dollar Advocates Forum and Multi- Million Dollar Advocates Forum, and currently serves on the New York State Trial Lawyers Association's Board of Directors.
60 East 42nd Street, Suite 4600, New York, NY 10165
500 Mamaroneck Avenue, Suite 320, Harrison, NY 10528
www.parisgroup.com
PH: 646-385-7400 | 212-970-8754