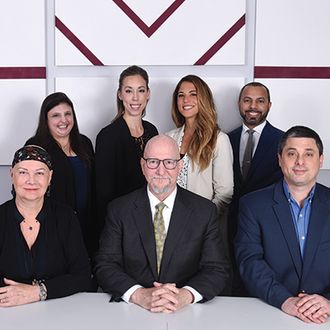 Photo: Courtesy of Wagner Berkow & Brandt LLP
Wagner Berkow & Brandt LLP is dedicated to providing the highest level of legal services to our clients.
Founding members Steven Wagner and Bonnie Berkow have been recognized for their real estate legal expertise for more than 30 years. Caring deeply for the success of each of our clients, our entire team is focused on providing outstanding legal services and advice, winning and creative approaches to problems, unfailing ethics and good judgment. We listen well and communicate clearly. We are the advocates and partners our clients want.
Our practice is concentrated in the areas of:
• Real Estate
• Cooperatives
• Condominiums
• Complex Commercial Litigation
• Land Use
• Internet Defamation
• Tenant Buyouts
• Employment and Housing discrimination
Our extensive and varied background includes resolution or litigation of disputes for control of partnerships, corporations, limited liability companies, between adjacent landowners, neighboring apartment owners and apartment owners and their boards, zoning, land use and development rights issues, Pullman actions, commercial and residential landlord/tenant matters, regulated housing issues including rent control, rent stabilization, City and State Mitchell-Lamas and Section 213 housing, succession right claims, condominium lien, residential and complex commercial mortgage foreclosures, tenant buy-outs, actions to clear title, plus a wide range of commercial and corporate disputes.
462 7th Avenue, 6th Floor, New York, NY 10018
T: 646.780.7272
F: 646.607.5386
www.wagnerberkow.com