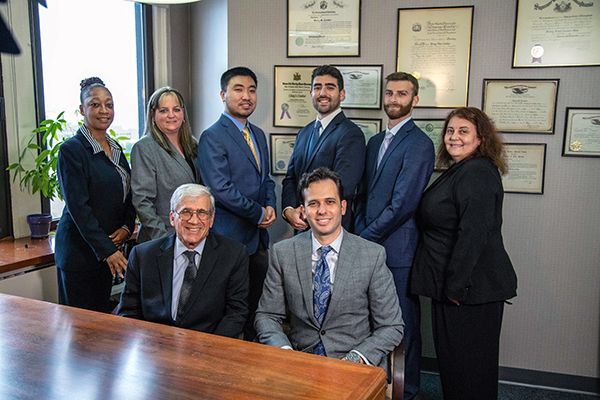 Photo: Courtesy of Zucker & Regev, P.C.
Gary Zucker and Guy Regev | Speciality: Personal Injury & Medical Malpractice
Zucker & Regev is second to none in representing severely injured victims of accidents and medical malpractice. The firm was founded on a partnership between Gary Zucker, one of New York's most experienced medical malpractice and personal injury attorneys, and
Dr. Guy Regev, a medical doctor and trial lawyer. The firm is uniquely qualified and capable at handling highly complex medical malpractice and catastrophic injury cases.
Every attorney at the firm is trained in medical legal concepts and advanced civil litigation, enabling Zucker & Regev to take on and litigate highly complex personal injury and medical malpractice cases.
The firm has a proven track record, having obtained numerous multi-million dollar recoveries for its clients, including a $10.5 million verdict for a birth injury suffered due to malpractice and $6 million for the wrongful death of a passenger in a motor vehicle accident.
186 JORALEMON ST STE 1010, BROOKLYN, NY 11201
PH: 718.624.1211
WWW.ZUCKER-REGEV.COM